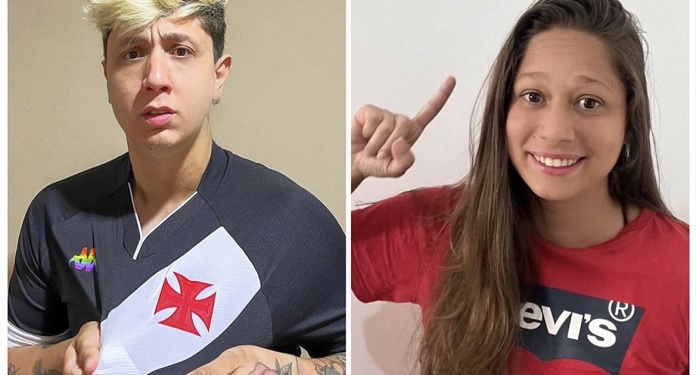 The match between Ituano and Vasco da Gama mobilized millions of football fans across Brazil this Sunday, 6th. The São Paulo team faced the Rio de Janeiro club in a game valid for the last round of the Série B of the Brazilian Championship. Vasco entered the field with the advantage of fighting for a draw and victory, while the hosts needed the victory.
The confrontation ended up moving the sports betting market with anonymous and famous people making their investments. And one case caught attention involving digital content creator Dan Lessa and journalist Raisa Simplicio. In addition to being friends, the two are also digital influencers and shared the bet on their respective social networks.
Each bet 10,000 reais on the match. The journalist stated in the post that she would receive 5 thousand reais in an eventual victory for Ituano. But, she would have to transfer 5 thousand reais to the content creator in case the Vasco da Gama triumph. A tie would be a loss for both players.
However, Dan Lessa can celebrate double with access to his favorite team and victory in his personal bet. Despite suffering pressure from the Itu team until the final whistle, Gigante da Colina got the three points and returned to the elite of Brazilian football after two years in the second division.
Ituano 0 x 1 Vasco da Gama
The only goal of the match was scored in the first minutes in a penalty kick by the experienced Nenê. Vasco managed to open the scoring and even started playing with a numerical advantage after the expulsion of the defender from Ituano who put his hand on the ball and generated the penalty.
However, Ituano did not give up and fought for unprecedented access until the end of the match. In the second half, Vasco also had a player sent off, but goalkeeper Thiago Rodrigues avoided the tie with excellent saves.
The carioca club finished the championship in fourth place and got the last spot for next year's Serie A (Cruzeiro, Grêmio and Bahia also went up).