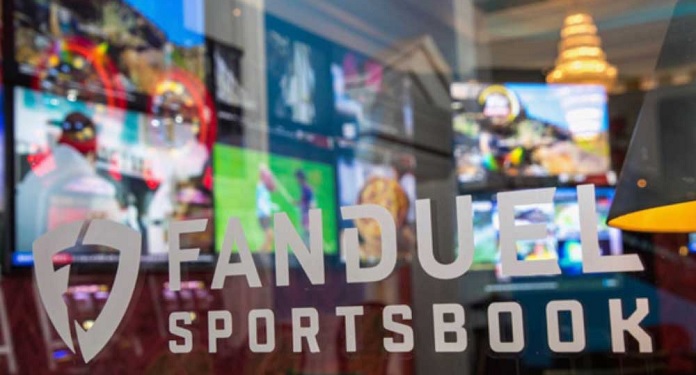 An arbitrator in New York has ruled that media conglomerate Fox Corporation can exercise an option to acquire a significant stake in FanDuel Group, owned by Flutter Entertainment, starting from a valuation of $22 billion.
The Arbitration and Judicial Mediation Services decision will allow Fox to acquire an 18.6% interest in FanDuel, an option granted to Fox by Flutter when it agreed to purchase an additional 37.2% interest in the Fastball Holdings business in December 2020. At the time, this brought Flutter's total ownership of FanDuel to 95%.
In announcing this deal, Flutter said it "intends to offer Fox Sports the option to buy 18.5% of FanDuel at fair market value in July 2021," although it has since referred to the stake at 18.6%. .
However, in April 2021, Fox began arbitration proceedings regarding a legal dispute over the potential acquisition of a stake in FanDuel. Fox argued that its deal with Flutter was to buy the stake at the price it would cost in December 2020.
Under the December 2020 price, FanDuel as a whole would have been valued at $11.20 billion, and the 18.6% stake would cost approximately $2.09 billion.
The court ruled that the price payable was based on FanDuel's fair market value on December 3, 2020, the date on which Flutter announced the acquisition of Fastball's 37.2% stake in FanDuel.
However, the court said that FanDuel's fair market value as of December 2020 was not $11.20 billion, but $20 billion. This was based on Flutter and Fox review submissions and a number of factors, including comparisons to market rivals.
The official added that "all parties understood that the purchase price of $4.18 billion reflected a substantial discount" from FanDuel's market value, due to certain terms of the agreement that encourages Fastball to sell, and therefore the value taller was more appropriate.
Furthermore, the court further alleged that both parties independently determined at the time that Flutter had purchased the Fastball stake at a 40% discount, valuing the deal at more than $18 billion, while various other analyzes provided an average value. of US$ 21.75 billion.
Fox will now have a 10-year period from December 2020 to exercise the option to purchase the stake, subject to an annual compound book value adjustment of 5%. This can only be settled in cash and in full, as long as Fox does not exercise within the term, the option will expire.
As of November 4, the option price has been fixed at $4.1 billion. This is made up of the $3.7 billion strike price for 18.6% of FanDuel plus the 5% annual adjustment to book value, bringing the overall value of FanDuel to $22 billion.
"The decision justifies the confidence we had in our position on this matter and provides certainty as to what it would cost Fox to buy this business if they wanted to. FanDuel is winning in the US market and is the #1 operator, a position driven by its exceptional market-leading product and large-scale customer acquisition efficiency," said Flutter Chief Executive Peter Jackson.
Supplementary items
Following the launch of the arbitration process in April 2021, Fox presented two complementary items for consideration. The first item pointed out that Flutter had not provided commercially reasonable resources for the operation of Fox Bet, the brand jointly operated by Fox and The Stars Group, which Flutter acquired in 2019.
However, the court denied Fox's claim in its entirety and ruled in Flutter's favor, holding that commercially reasonable remedies were provided to Fox Bet. This means that Fox retains the right to acquire up to 50% of The Stars Group, but only if it is licensed. In the event that Fox does not guarantee the licensing and exercises its option, both parties will have the right to terminate their agreement with respect to Fox Bet in August 2023.
FanDuel's Initial Public Offering
A second question posed to the court was whether and, if so, under what conditions Fox is entitled to participate in a FanDuel IPO, should it occur.
Flutter agreed that it would not proceed with this proposal, if any, until the court resolves this remaining pending issue or both parties reach an agreement on the matter. A decision is expected in early 2023. Fox also accepted the decision, saying in a statement that it was a "fair and favorable outcome."
"Flutter cannot pursue an IPO for FanDuel without Fox's consent or court approval. Fox has a 10-year call option that expires in December 2030 to acquire 18.6% of FanDuel for $3.72 billion, with an annual accrual of 5%."
"Fox has no obligation to commit capital to this opportunity unless and until it exercises the option. This option on a significant equity stake in the market-leading US online sports betting operation confirms the tremendous value Fox has created as a pioneering media partner in the US sports betting landscape."