Ituano is one victory away from gaining access to Serie A of the Brazilian Championship. The team from São Paulo needs to beat Vasco da Gama, another candidate for access, on Sunday, 6th. The game, which will take place at Novelli Júnior Stadium, is valid for the last round of Serie B. However, Vasco only needs a draw to take the last spot.
For betting sites, Ituano is the favorite to be in the elite of national football. The team from the interior of São Paulo has 57 points against 59 from Gigante da Colina. The main bookmakers are paying more for those who bet on Vasco. Betino, Galera.bet, Esportes da Sorte, Betway, Betnacional, Betfair, Sportingbet, Sportsbet.io and Pixbet place Ituano as the favorite for the decisive clash.
According to Odds & Scouts, a data company for betting sites and integrity, calculating ODDS is complex. To arrive at the final numbers – which are adjusted in real time to what happens in the events – in addition to a huge database, the company also has modern programs, state-of-the-art technology, artificial intelligence and machine learning, adding to the knowledge of professionals to provide real-time statistics.
In addition, the performance of teams in ongoing championships, the value of groups of players, the results of the last matches, performance of each player and the absences are also taken into account.
"The most favorable quote for Ituano is statistically based on the recent (short/medium term) retrospective of the two teams. Some fundamental points: the point of having the best campaign in the return of Series B and, as home team, it obtained 66.6% of use. Vasco has 31% as a visitor. When we cross this data, we arrive at the clear favoritism of Ituano. Of course, the quotation involves more parameters and criteria, however, we can take these three as fundamental points for its elaboration", explained Daniel Trajano, commercial director of Esportes da Sorte in an interview with Jornal NH.
Betting sites odds for every BRL 1 wagered
Betino
Ituano: 2.27
Tie: 3.35
Vasco da Gama: 3.45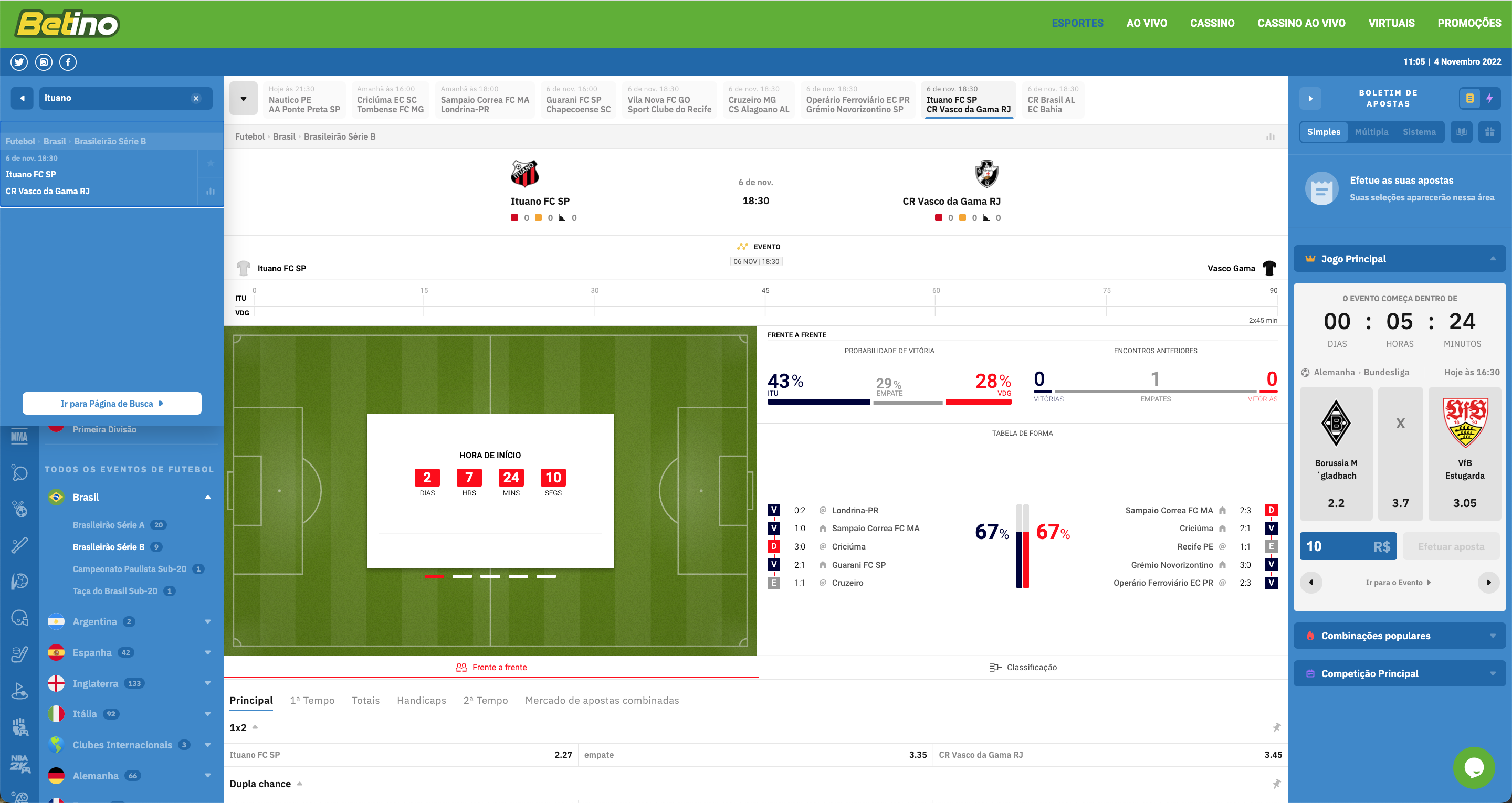 Galera.bet
Ituano: 2.19
Tie: 2.94
Vasco da Gama: 3.47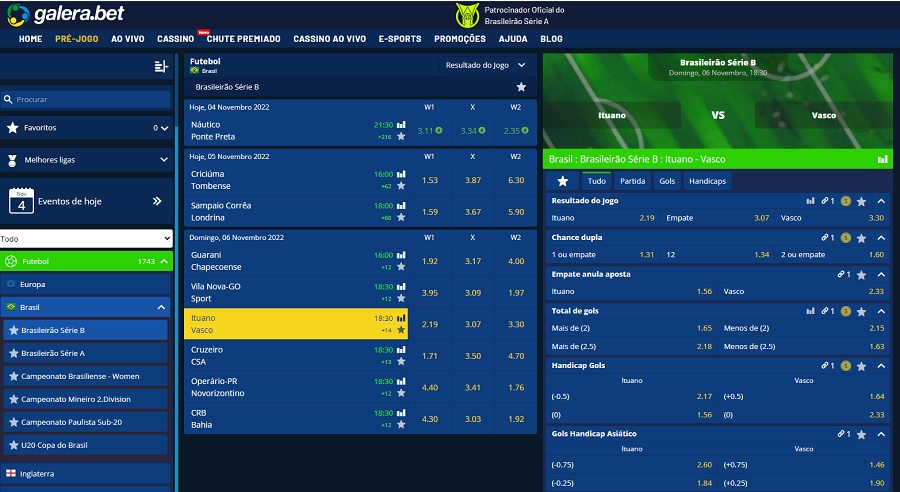 Esportes da Sorte
Ituano: 2.34
Tie: 3.20
Vasco da Gama: 3.30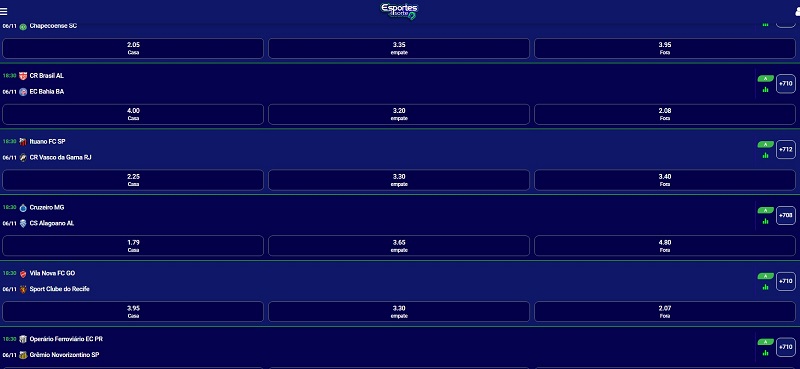 Sportingbet
Ituano: 2.15
Tie: 3.10
Vasco da Gama: 3.30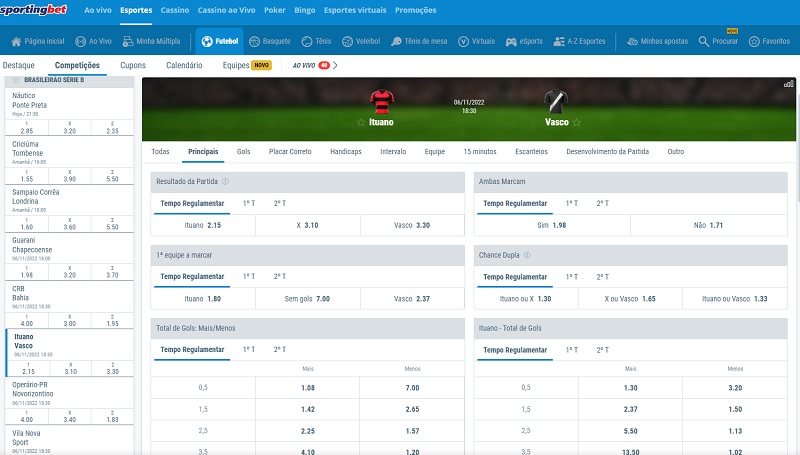 Betway
Ituano: 2.25
Tie: 3.10
Vasco da Gama: 3.10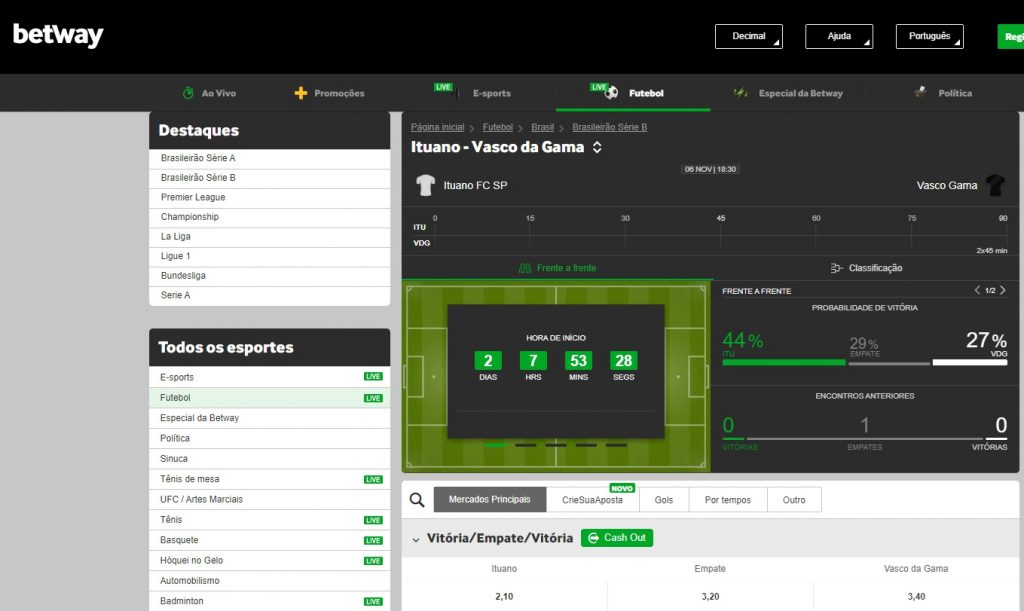 Betnacional
Ituano: 2.19
Tie: 3.06
Vasco da Gama: 3.16

Sportsbet.io
Ituano: 2.18
Tie: 3.22
Vasco da Gama: 3.27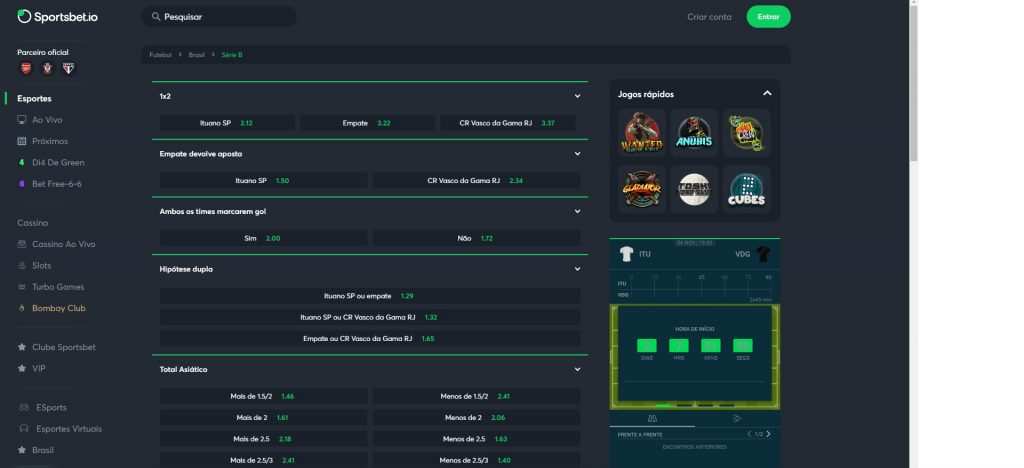 Betfair
Ituano: 2.15
Tie: 3.00
Vasco da Gama: 3.30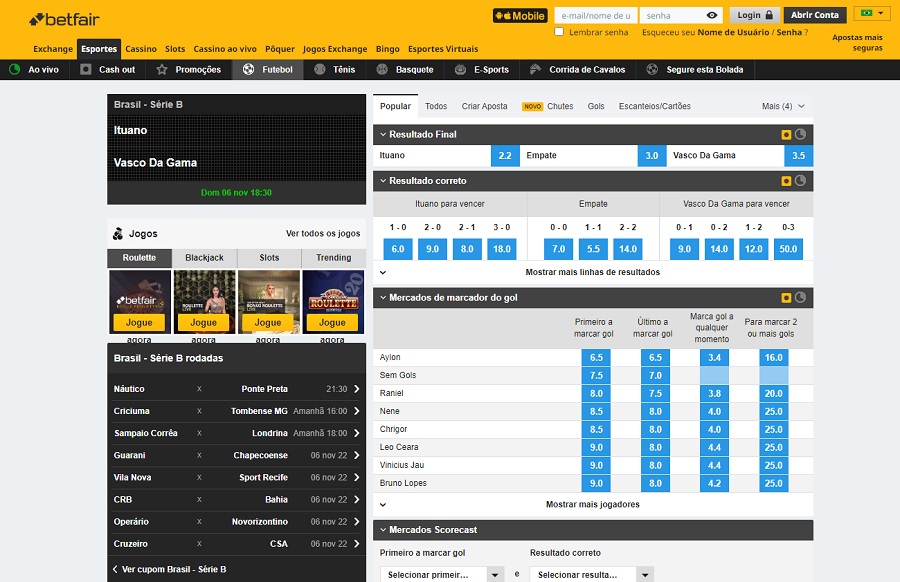 Pixbet
Ituano: 2.20
Tie: 3.23
Vasco da Gama: 3.33