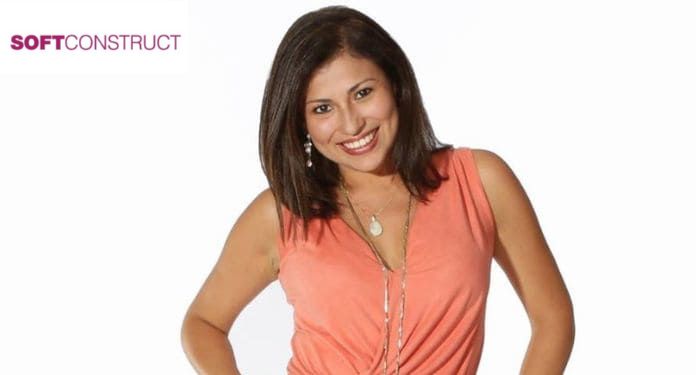 BetConstruct (SoftConstruct), a developer and provider of online and land-based gaming solutions with development centers around the world, features an extensive range of products and services including Sportsbook, Sports Data Solutions, Retail Solutions, RNG & Live Dealer Casino , VR Casino, Poker, Skill Games, Fantasy Sports, Social Platform and more.
Its latest addition was the industry's first complete management infrastructure, SpringBME (Business Management Environment), which stands for Spring Business Management Environment.
It was created to facilitate the process of managing your iGaming business. It is a complete management infrastructure with a rich set of tools, services and technologies. SpringBME is basically a console through which you can create an account and start your gaming business, enabling a whole spectrum of gaming or betting products and services.
To talk about this and other topics, Gina Macheri Figuerola, we invited the current Regional Director of BetConstruct, Peru.
She also shared her thoughts with iGaming Brazil about the company's consolidation in Peru and the Latam region. "Our extensive portfolio of products, payment methods and services puts us at the forefront," she said.
See the full interview
iGaming Brazil – How was your move to Betconstruct? How long have you been in the industry? How was the beginning of your career?
Gina Figuerola – It was an important decision, as it involved taking on a great challenge. Despite having come from almost 10 years of experience in the games industry, igaming is a universe of products and services that are in constant innovation and interconnection. I knew I would have a lot to learn. But it's getting out of the comfort zone where the magic is, so I accepted the challenge and I can say that I keep learning every day.
I worked in large companies with different cultures within the industry, European culture, American culture and now at Betconstruct with Eurasian culture, which allows me to have a much broader vision also at an organizational level. It was definitely a decision that added a lot to my professional experience. I always say with great pride that I went from the most essential to the most specialized. 10 years ago I was an assistant in the technical area of ​​Spielo (now IGT) and today I am responsible for the General Management of Betconstruct in Peru and I know that there is still a long way to go.
iGaming Brazil – In recent years, Betcosntruct has expanded its traditional casino gaming business to add online content and social gaming to its product roster. How was that advantage and why did you decide to connect?
Gina Figuerola – Betconstruct is a provider of software, products (sports books, casino, slots, live casino) services (CRM, Customer Support, affiliates, statistics, etc) solutions (data, virtual assistant) the list is endless, we also work with over 170 suppliers worldwide. We are undoubtedly one of the most complete options for online operators in the world. We are committed to our vision, which is why we are constantly growing and innovating.
iGaming Brazil – How is the company positioned in Peru and what are the company's goals for the rest of the year?
Gina Figuerola – We have further consolidated our position in the region. Peru is a constantly developing market and this is the best time to start an operation. We are presenting ourselves at LATAM as a strategic partner, not just to start, but to grow. Our broad portfolio of products, payment methods and services puts us at the forefront. This year, we have a number of projects in the pipeline that will soon be operational, and it is our commitment to provide them with the tools and support they need.
iGaming Brazil – What are your expectations about the main Latin American markets this year? Do you plan to develop a product for a specific market in the short term?
Gina Figuerola – Our business strategy is global and personalized, each market is different and so are your needs. Our expansion in Latin America is focused on positioning our brand by offering solutions and products that adapt to every need. We are partners with our customers and this drives us to remain in constant innovation and development.
iGaming Brazil – How do Latino players compare to other markets?
Gina Figuerola – Player segmentation is a science that requires not only a regional analysis, especially if we are talking about virtual players. Each product also has a particularity and a type of player, which in turn will be subdivided into specific profiles. To take a simple example, the sports betting player will not be the same as the slot machine player, but their betting profile can be similar in any region, substantial differences will be the average bet and the chosen sport, while a player slot machines fit in one region changes compared to those in other regions, not only in terms of the average number of bets, but also in terms of exposure to stimuli. What kind of games are Latin American players looking for?
iGaming Brazil – How does the company see Brazil as a potential market for future expansion when gaming is regulated in late 2022 or later?
Gina Figuerola – Brazil is an important market today, when the game is regulated, the advantage will be that the operators will be educated, which as providers will improve our practice with them. We operate in Brazil as operators with Vbet Latam, we also have an important portfolio of affiliates, and we are awaiting regulation and continue to expand.
iGaming Brazil – What are the operational advantages that differentiate the company from other competitors in the market?
Gina Figuerola – We are a technological giant, our operations are worldwide and this experience is what puts us at the forefront, not only in the development of products and services, but also in the operation. We introduce ourselves as partners, as our goal is to provide all the necessary resources for our operational partners to grow together. We propose flexible solutions that adapt to the specific needs of our partners.