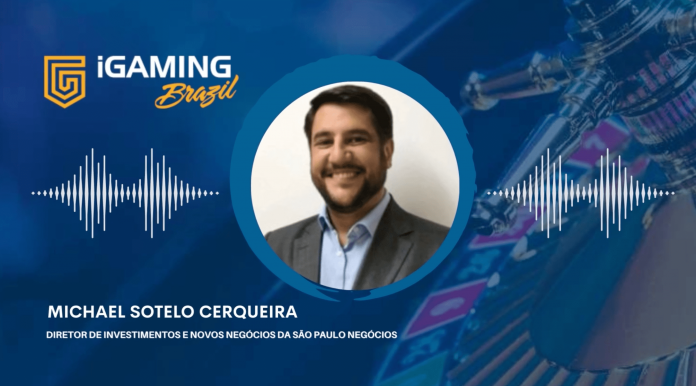 São Paulo Negócios is an entity that was created by the City of São Paulo itself in order to promote new local and foreign businesses and ventures, also focusing on the iGaming industry.
With the current and gradual increase in demand for Sports Betting platforms in Brazil, Michael Cerqueira explains in this exclusive interview given to the iGaming Brazil portal how his job is to attract new Sportsbook investors to São Paulo.
He tells how he does the fundraising and what the strategy will be from now on, aiming at the imminent regulation of the law in Brazil.
Michael says he should stay in touch with the biggest players in the industry, to find out what are the main items that the city should understand and consider to create a policy that makes the environment attractive to install these companies, as soon as federal regulation comes out.
Based on this, he comments that he has been holding a series of meetings with those involved, including the mayor of São Paulo, to gather a set of information that will allow them to confirm that the city really should be the main destination for this industry.
Michael also explains the characteristics that validate the intention to concentrate all (or most of) sports betting companies in São Paulo: the presence of the main technology and information players where this industry is located is in the city, the entire technological infrastructure, processing, internet, etc. also present in São Paulo, in addition to the intellectual issue concentrated in the state.
Watch the full interview