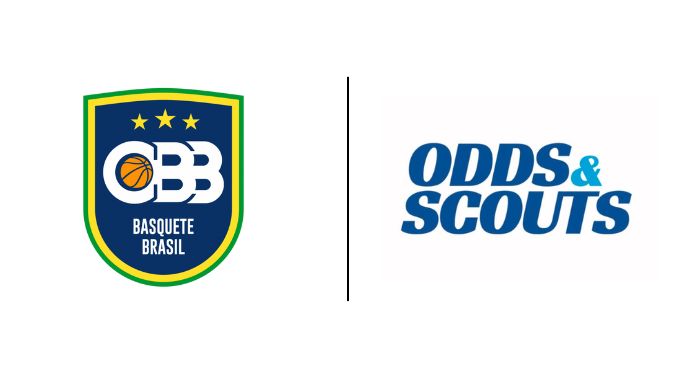 The Brazilian Basketball Confederation now has another strong reinforcement. This is Odds & Scouts, a data generation company for sports betting platforms and integrity. The agreement is exclusive and runs until the year 2031.
Odds & Scouts uses cutting-edge technology, artificial intelligence and machine learning, combining the knowledge of its professionals to provide real-time probability and statistics data.
The company also has highly effective tracking, game analysis and integrity tools covering a large number of sports around the world. In addition, it has strategic partnerships with world-leading companies in their sectors, such as LSports, Statscore and US Integrity.
In addition to the data, Odds & Scouts Brasil will also have the exclusivity of streaming video for the sports betting market, for the generation of "odds" in championships organized by the CBB, being also an official supporter of the Brazilian Basketball Championship and the Brazilian Confederation. of Basketball.
In turn, CBB will receive, in addition to the financial contribution, services for the preparation and supply of statistics, data, reports, information from probabilities, pre-game and live, regarding the Brazilian National Teams and tournaments coordinated and indicated by the confederation, from 2022 to 2031.
"Through this agreement with Odds & Scouts, we have expanded our partners, something that will be fundamental for Brazilian basketball and its growth in the coming years," said CBB President Guy Peixoto Jr.
About Odds & Scouts
Odds & Scouts is a data generation company for sports betting platforms and integrity. Its main service is to generate the "odds" (amount calculated for each bet) for the sports betting sites. This calculation is done through a base of thousands of statistical data, in addition to having an advanced technology, which allows you to find an accurate number according to the probabilities.
About CBB
The Brazilian Basketball Confederation (CBB) is the largest body of Brazilian basketball, responsible for organizing and approving events and representing basketball athletes in Brazil. It is affiliated with the International Basketball Federation (FIBA) and the Brazilian Olympic Committee (COB). Its current president is Guy Peixoto Jr, with former player Magic Paula as vice president. CBB was founded in 1933, in the city of Rio de Janeiro and turns 89 on December 25, 2022.
In almost a century of history, Brazilian basketball has won three world titles and five Olympic medals, in addition to having awakened the passion of more than 40 million Brazilians for the sport and made idols such as Amaury Pasos, Wlamir Marques, Rosa Branca, Algodão, Marcel , Oscar Schmidt, Kanela, Maria Helena, Eleninha, Norminha, Magic Paula, Janeth, among other unforgettable athletes.
About US Integrity
The company aims to help ensure that all sporting competitions are fair and transparent. It partners with some of the largest professional sports leagues and collegiate conferences in the US, as well as licensed sports betting operators and regulators, to ensure sporting integrity across all sports. It has clients like NFL, NBA, Star Sports, MLB among others.
About LSports and StatScore
The world's leading providers of real-time sports data, working with leading customers in the sports betting industry since 2012. Powered by a proprietary API technology, state-of-the-art sports betting trading management, innovative stimulation tools, Live and Pre Match data.