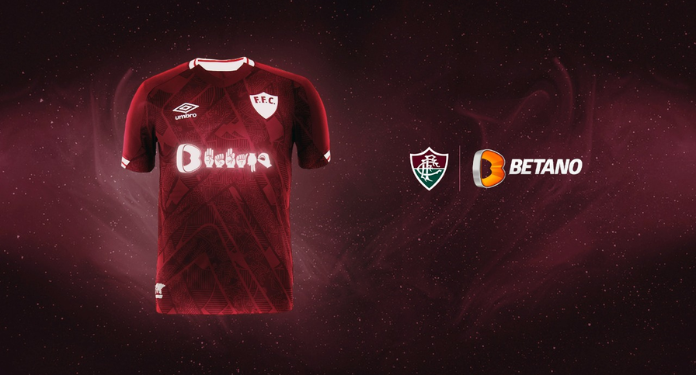 Betano and Fluminense prepared a great tribute to fans with hearing impairment. To celebrate the month where we have the International Day of Sign Language, the bookmaker and the carioca club carried out a special action last Wednesday, 28, in the game against Juventude.
During the match, the players wore a special jersey. The new shirt number 3, in maroon, which was debuted in this match, was stamped with the sponsor's logo written in the alphabet of signs. In addition, a video of the crowd's singing in pounds was shown on the stadium's screen.
The action 'L de Libras' – in allusion to the goal celebrations of striker Germán Cano doing the 'L' – aims to raise awareness about the rights and inclusion of people with hearing impairments.
After the match, Fluminense and Betano donated an autographed shirt to the National Institute for the Education of the Deaf (INE).
The president of Fluminense, Mário Bittencourt, commented on the action: "It is part of the responsibilities of a football club in Brazil to promote social inclusion and disseminate values ​​based on equal opportunities. This action, with Betano, is in line with this principle. All of us tricolors and our sponsors are proud to be the Everyone's Team".
Alexandre Fonseca, Country Manager for Betano in Brazil, stated: "The 'L' celebration of striker Germán Cano has become a great reference for the tricolor fans and, therefore, we see a good opportunity to promote reflection and public awareness about the inclusion of people with hearing impairments, in line with the International Day of Sign Language, celebrated on the 23rd of September".
"As a master sponsor of Fluminense, we want to go beyond investing in the sports market and promote relevant social causes like this", concluded Fonseca.