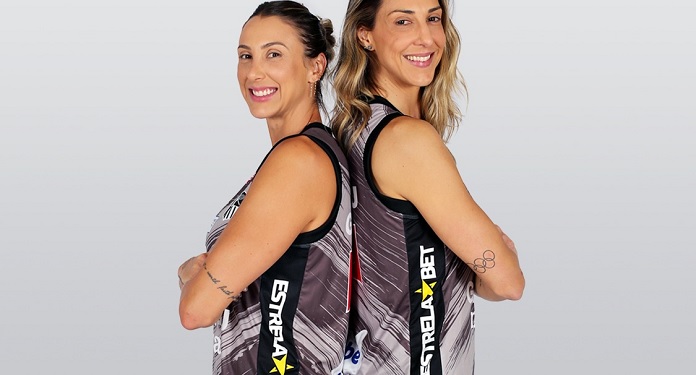 EstrelaBet is the new sponsor of the Minas Tênis Clube women's volleyball team, current three-time champion of the Superliga in the 2018/19, 2020/21 and 2021/22 seasons. The contract was announced this Tuesday, 27th, in Belo Horizonte (MG), and foresees that the bookmaker's brand will be inserted on the sides of the team's training and game shirts.
According to the president of the volleyball team, Ricardo Vieira Santiago, the agreement will increase the results of both brands. "We are very proud to have one of the fastest growing companies in the sports betting segment", he detailed.
"In addition to investing in the team, EstrelaBet will provide new experiences to our fans and associates, who will feel even more present on the court. I'm sure our 'stars' will continue to shine in national and international competitions", added Santiago.
Fellipe Fraga, Operational Director of EstrelaBet, also commented: "Minas is a world reference in sports development and Minas Gerais is the biggest stage of volleyball today. Joining the Brazilian champions is wonderful and supporting them in their dream of more conquests is an immense pleasure for us".
"It is a club that is synonymous with excellence and women's volleyball is one of the main exponents of Brazil. The project will cover a series of super different actions, in addition to being our first project in the modality. We are aware of the immense responsibility and our aim is to make history in a project of great quality that we are designing", stressed Rafael Zanette, Head of Sponsorship at EstrelaBet.
About EstrelaBet
EstrelaBet is an entertainment company that works with traditional sports betting, with fixed odds and several possibilities of guesses. The focus is to enhance for the customer, through betting on the site, all the experience he has during a sport event he wants to invest in. The company is operated by BetterGames Entertainment, located in Costa Rica, and offers betting on a variety of sports.