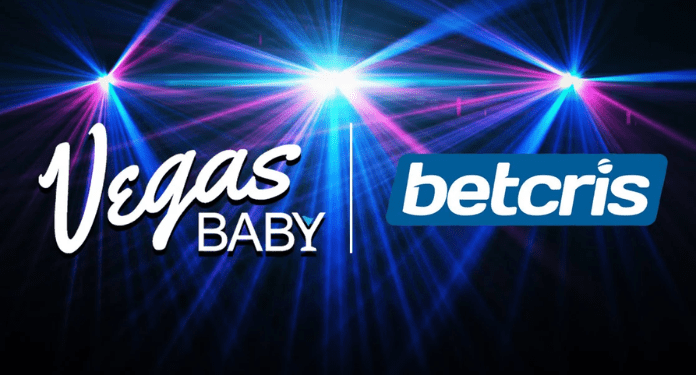 Latin American online gambling and betting operator Betcris has announced that it will participate as a sponsor of the Vegas Baby event, to be held at Beer Park on the Las Vegas Strip on October 11th.
The event, which is expected to be attended by up to 750 professionals from the gaming and iGaming industries, will be held as part of the upcoming Global Gaming Expo (G2E) 2022, which will take place at The Venetian Expo in Las Vegas between the 10th and 13th of December. October.
Betcris said that "the event will be attended by the company's director of business development, Fernando Garita, who will also be available for the duration of the G2E. Highlighting the company's presence will be the introduction of a revamped affiliate website and focused on the Latin American market".
The company added, "Beer Park has been named by Thrillist and iGoVegas as one of the best bars on the Las Vegas Strip. It's a popular place for people to watch and have fun with friends while enjoying the view of Bellagio's fountains."
"The outdoor terrace will offer guests the opportunity to connect and enjoy drinks, snacks and entertainment," highlighted Betcris about the venue where the event will be held.
About G2E Las Vegas, Betcris stated: "We will welcome the global iGaming community to collaborative conversations about the future of gaming, including sports betting, digital and cryptocurrency payments, tribal gaming and international markets."
Finally, the company highlighted having had a busy year so far, continuing its global expansion. "We have signed new sports sponsorships with clubs in Central America, Europe and Brazil. In this way, we continue to establish ourselves as a leading operator in the global gaming ecosystem," they finally noted.
In an interview, Fernando Garita said that Betcris will take advantage of the fair to relaunch its affiliate website focused on the Latin American market and to get in touch with the betting industry and update itself on technological issues.