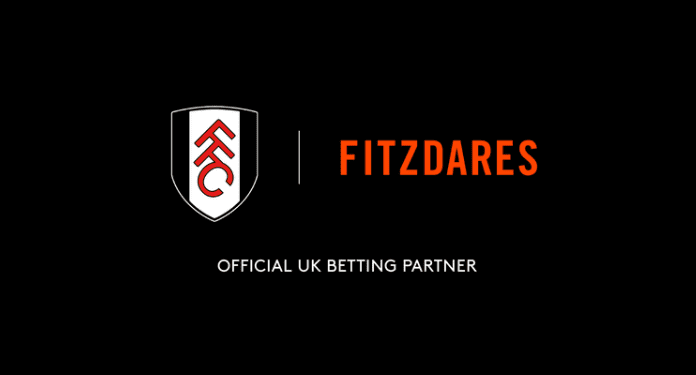 Fulham FC and Fitzdares have announced a new partnership that will see them collaborate on marketing and sports betting initiatives. The West London club will work alongside the bookmaker to launch a series of activations centered around "shared moments, history and humour".
In particular, both organizations were keen to emphasize their heritage. Fulham was founded in 1879, while Fitzdares was founded in 1882.
William Woodhams, CEO of Fitzdares, commented on this: "This partnership has its roots in the 19th century, and we are brimming with enthusiasm to finally join the original London football club. I dare say the only better place to watch football than the Fitzdares Club is in Cottage".
To celebrate this partnership, Fitzdares will be introducing a new menu item at its members-only club in Mayfair. "We will immediately add 'Craven Cottage' pie to our menu to bring a taste of West London royalty to Mayfair," Woodhams continued.
Fulham was equally enthusiastic, and also considered the history of both organizations. Jon Don-Carolis, Sales Director for Fulham FC, said: "We are delighted to welcome Fitzdares as the official betting partner of Fulham FC in the UK."
"Our organizations are proud of our heritage and embrace innovation while providing a more up-close and personal experience for our fans and audiences."
"An aligned partnership between the oldest bookmaker in the world and the original London football club is poised to deliver a range of exciting and creative initiatives throughout the season," added Don-Carolis.
Meanwhile, Fulham's current main shirt sponsor is betting company W88, with which it reached an agreement earlier this year despite the Premier League contemplating a ban on shirt sponsorship deals with gaming brands.
However, any further action on a ban was delayed by Boris Johnson's resignation as prime minister and the subsequent postponement of the white paper on gambling reform.