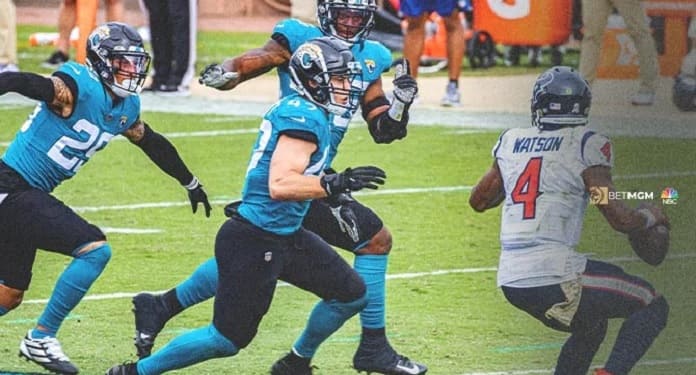 BetMGM has partnered with NBC Sports ahead of the new NFL (National Football League) season, integrating its Football Night in America (FNIA) betting data and statistics, as well as other content across NBC Sports platforms.
PointsBet was providing NBC Sports with content and betting lines, but was recently dropped as their content provider. The operator will present content at various stages throughout the FNIA program, led by former NFL quarterback Chris Simms and sports betting and fantasy commentator Matthew Berry.
The segment that BetMGM will feature will serve to highlight the stories and betting odds for the upcoming Sunday night game, which the attraction predates on the football league calendar.
BetMGM's live betting odds will also be displayed on the FNIA scoreboard, as well as Peacock's Sunday Night Football Final, the NFL post-game show produced by NBC Sports.
NBC's post-match show on Peacock delves into game stories and analysis, including betting lines that will be provided by BetMGM. BetMGM Chief Revenue Officer Matt Prevost said: "It's a tremendous opportunity to partner with the talented team at NBC Sports and have the chance to engage with football fans across the country."
"We look forward to providing NBC viewers with information about our trading team, as well as fun segments that show the excitement of betting with BetMGM," Prevost added.
NBC Sports President Celebrates BetMGM Deal, Cites New Activation Opportunities
NBC Sports Next & Fandango President Will McIntosh added: "As we continue to innovate in the fast-growing sports betting market, this new partnership with BetMGM will allow NBC Sports to engage more fans across multiple platforms. to collaborate with BetMGM and we are excited about the future activation opportunities this partnership will present."
BetMGM reaffirmed its commitment to responsible gaming alongside the announcement of a partnership with NBC Sports.