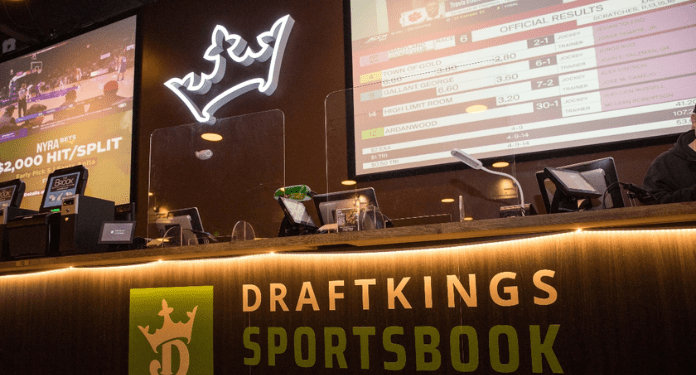 DraftKings has announced the opening of two sportsbooks at 'Tulalip Resort' and 'Quil Ceda Creek' casinos, both based in Seattle.
Tulalip's home will feature a 74-square-meter screen that can accommodate up to 10 live sporting events at once, 20 betting kiosks and four counter windows, with an additional 10 kiosks placed across the entire casino floor — as well as an offer of drinks and menu.
At Quil Ceda Creek, DraftKings has installed 20 betting kiosks and three counter windows, while boasting an 83-square-meter screen that can also handle up to 10 different display windows, as well as a bar for all customers.
"Like everyone at Casino Tulalip Resort and Casino Quil Ceda Creek, the DraftKings team is committed to excellence, and we aim to give local sports fans an unparalleled experience," said Brandon Jones, manager of DraftKings at Casino Tulalip Resort.
"These new retail sportsbooks will take our world-class gaming experience to a new level, and we are thrilled to be able to show our guests these additions at both properties starting today," added Jones.
Meanwhile, Michael Kibort, Director of Sports Betting Retail Operations at DraftKings, said: "Tulalip Resort Casino and Quil Ceda Creek Casino are prominent entertainment destinations in the Pacific Northwest. sports fans and tourists an unparalleled in-person gaming experience".
The betting kiosks at both casinos will be open 24/7 for all customers.
About DraftKings
DraftKings, one of the most recognized betting brands in the United States and worldwide, specializes in online entertainment and sports games, being a major reference in fantasy games, regulated games and digital media.
The company launched in 2022 and is currently based in Boston. It was created by Jason Robins, Matt Kalish and Paul Liberman and is the only US-based vertically integrated sports betting operator.