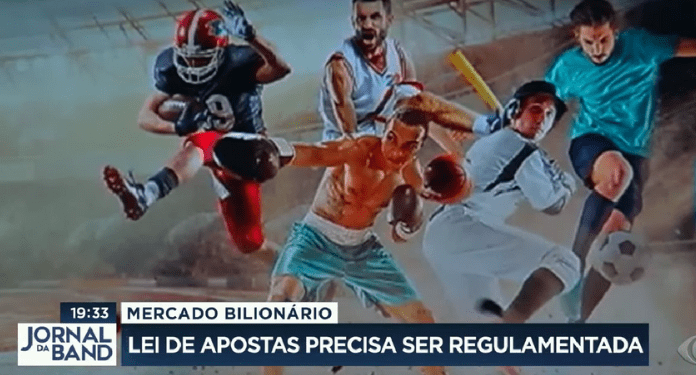 Recently, Jornal da Band published a report detailing the current betting scenario in Brazil, where it heard experts in the sector and called for the need to regulate the sport in the country, which could bring great economic and social benefits.
The law that allows betting on football matches was approved in 2018, but until today it has not been regulated, with this, Brazil fails to collect billions of reais. Currently, the 20 teams in Seria A do Brasileiro have some kind of partnership or agreement with sportsbooks.
While the government does not regulate the law, Brazil loses large numbers in revenue, as companies in the sector operate from outside the country. Estimates are that bookmakers move from 4 to 8 billion reais per year in Brazil, meaning a loss of up to R$ 700 million more in public coffers today.
Furthermore, with the World Cup approaching, a huge income opportunity will be missed, as the world-class competition has great engagement from bettors from all over the world.
The lawyer specialized in several areas of law, Neil Montgomery, participated in the report and explained how the regulation would benefit and provide security for Brazilian players. The regulation would help provide legal certainty to the operator and protect the Brazilian gambler, as both could use the benefits of the law to their advantage, which does not exist today, as we do not have the regulation approved yet.
Neil is a dual national (British/Brazilian) lawyer who has more than two decades of experience in corporate law in Brazil. He is the founder of Montgomery & Associados, a renowned firm that innovates the way law is practiced.
Check out the full article on betting regulations below.