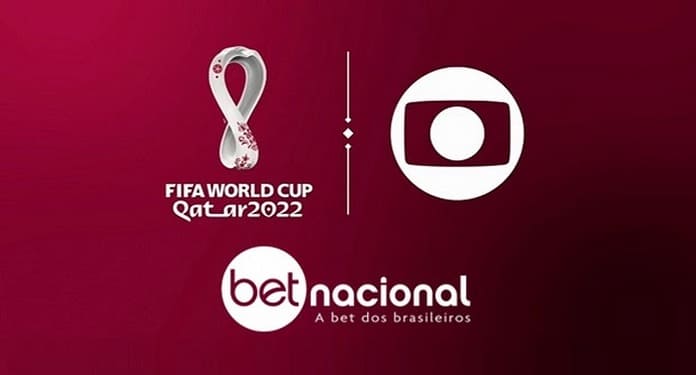 Betnacional betting company has increased its presence in football and will participate in the broadcast of a World Cup for the first time. The bookmaker has reached an agreement with Rede Globo for 30-second inserts of its brand to be displayed during breaks in the FIFA World Cup games.
According to MKT Esportivo, the house also signed an agreement with Movimento Verde Amarelo, the main organized crowd of the Brazilian team. Therefore, a series of events will be promoted across the country, as well as activations in the friendly matches in preparation and during the World Cup.
"We are very happy to be able to support the biggest sporting event in the world that mobilizes the entire country. Now, we are going together in search of Hexa with the selection", said Newton de Oliveira Neto, CMO of NSX Sportsbetting Ecosystem, Betnacional's platform.
Currently, Betnacional sponsors Náutico, Santa Cruz, Sport, Vitória, Vila Nova and XV de Piracicaba and has a select group of ambassadors formed by Vini Jr., Jean Carlos, Hernanes, Donizete Pantera, Manoel Tobias and Givanildo Oliveira.
So far, Grupo Globo announced that ten companies have already acquired sponsorship quotas for coverage of the World Cup between open TV and pay TV. In open TV, the partnerships already formalized are with Ambev (Brahma), BRF, Claro, Itaú, Magazine Luiza, Pixbet and Samsung. While Sportv will feature Ambev, Betfair, BRF, Claro, Nubank, Prudential and Samsung.
About Betnacional
Betnacional offers a variety of options to place your sports bets and not just on sports. On the "Tournaments" page it is possible to find the most diverse competitions of football, basketball, tennis and even Big Brother Brasil in the Specials section.
The house still has alternatives for bets programmed in advance. There is the possibility to bet 12, 24 or even 48 hours before the ball starts rolling. Which facilitates the study aiming at the best choices. In addition, the most attractive odds increase the profit margin for those looking to earn extra income.