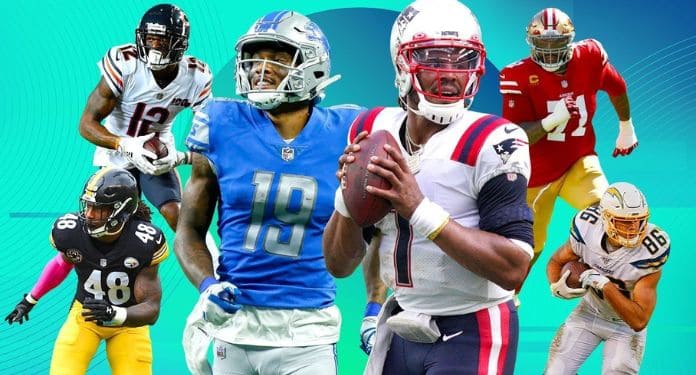 The 2022/23 NFL season is upon us, and with it, fan anticipation for a great period of entertainment and competitiveness. In addition, bookmakers are already starting to publish the odds indicating the favorite teams for the title of this new campaign.
Starting Thursday, the competition starts with five favorites for the title – according to the bookmakers – being them, in order: Buffalo Bills, Tampa Bay Buccaneers, Kansas City Chiefs, Los Angeles Rams and Green Bay Packers.
Check below all the odds published by the bookmakers
The big favorite for the title in Sportsbet.io's view is the Buffalo Bills. The betting brand is paying the odd of 6.44 for the title of the AFC East team. Following in favor are the Buccaneers with 7.92, Chiefs with 10.89, Packers with 11.88 and Rams with 11.88.


Bet365 puts a small difference between Rams and Packers, but following the same order dictated by Sportsbet.io, getting as follows: Bills with 7.00, Buccaneers with 8.00, Chiefs with 11.00, Rams with 12.00 and Packers with 13.00.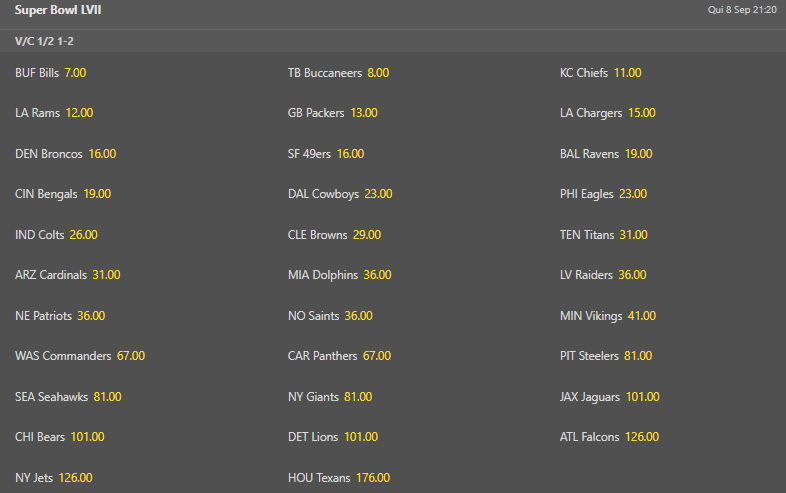 At Pinnacle, we can see a more expressive balance between the Bills and Buccaneers, paying the odd of 7.41 for Buffalo and 7.81 for Tampa Bay, followed by Packers with 10.18, Chiefs with 10.30 and Rams with 12.09.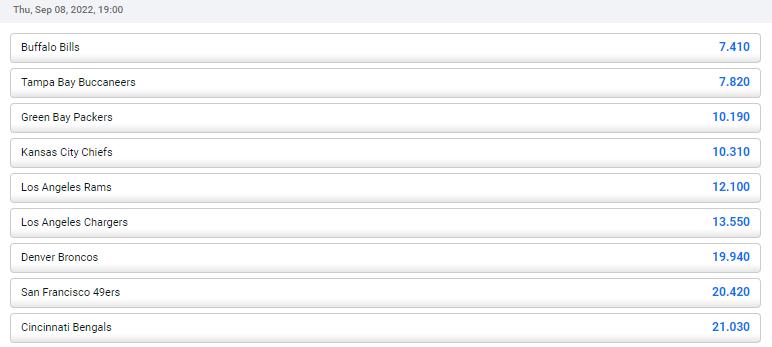 Following the same balance as Pinnacle, Betano also published comparative odds between the Bills and the Buccaneers. The bookmaker places the same odds for the Chiefs, Packers and Rams. Buffalo's odds are 7.50 to Tampa Bay's 8.00. Kansas City, Green Bay and Los Angeles are priced at 13.00.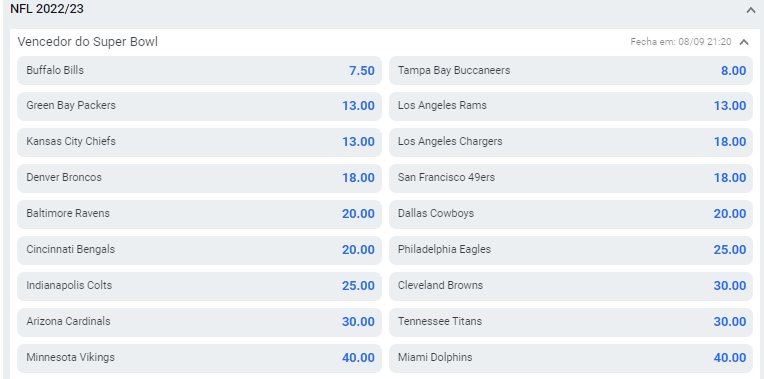 The year 2022 is being a great time for bookmakers, as several countries have regulated sports betting and many others, such as Brazil, are already studying the creation of a legalized market.
In addition, the World Cup in Qatar holds a period full of new opportunities for football and betting fans, as well as brands across the iGaming industry.