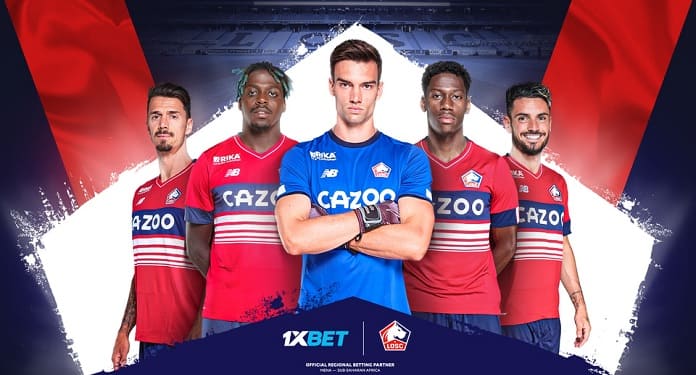 1xBet, one of the world's leading bookmakers, is the new African Regional Partner of the French football team, LOSC Lille. The duration of the contract is three years. As per the signed terms, the betting company will represent the football club in the Middle East, North and South Africa.
The contract allows 1xBet to use the French club's logo and the collective image of its players in its promotional campaigns. In addition, the company's brand will be placed on LED panels during the club's main matches in the French Championship, as well as on Lille's social networks.
"This is great news. We are delighted to be cooperating with such a legendary club, which has a huge fan base, not just in France but all over the world. More recently, in 2021, the club became French champions. , which is not easy because we all know the level of the opponents that compete in this tournament", said Alex Sommers, spokesperson for the company.
"We want to offer 'Les Dogues' fans the opportunity to get the liveliest emotions and a new online betting experience. For 1xBet, this agreement is another important step in the global strategy to support football at all levels. a lot of cooperation and rest assured, this is not the last time 1xBet brings good news this year", concluded Sommers.
It should be noted that this is not the first partnership agreement between 1xBet and an elite football team in French football in recent years. Previously, the bookmaker teamed up with the mighty Paris Saint-Germain Football Club (PSG) of stars Lionel Messi, Neymar, Sérgio Ramos and Kylian Mbappé.
About 1xBet
Currently, 1xBet is one of the world's leading sports betting companies operating directly and through its franchise partners in over 50 countries in Latin America, Europe, Africa and Asia.