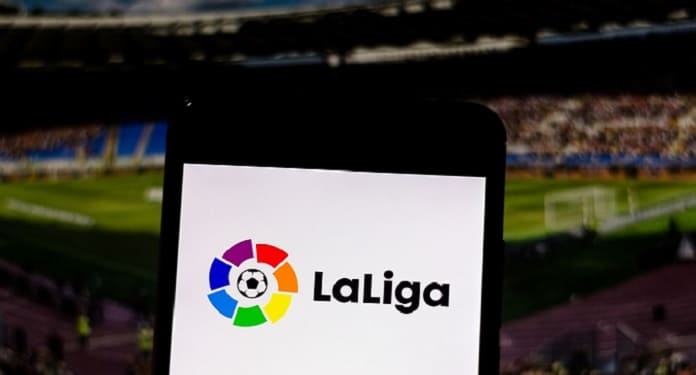 RushBet is extending its exclusive partnership with LaLiga in Colombia to the entire South American continent. The Rush Street Interactive brand has signed an exclusive contract with the Spanish football league for the next three seasons.
Rush Street will have property rights to two main divisions in Spain
This agreement will provide Rush Street with intellectual property rights for the two main divisions of Spanish football. Rights include the use of team names, badges, player pictures and competition logos.
Additionally, RushBet will have access to former LaLiga players, giving sportsbook customers the chance to meet said ambassadors. Elsewhere, the company will receive exclusive items (such as team t-shirts and balls) to offer customers at branded events, sports bars and at special actions.
Valentin Birnstein, General Manager of RSI Colombia, commented: "LaLiga is one of the most popular leagues in the world and we are excited to be able to bring our valued customers closer to this important league."
"We are committed to providing RushBet players with top-notch content and high-quality entertainment, and expanding our partnership with LaLiga helps achieve these goals."
Oscar Mayo, Executive Director of LaLiga, also officially commented: "This newly expanded agreement will bring LaLiga even closer to our fans, sharing all the excitement and emotion that LaLiga has to offer."
"As our fans know that we've played with passion for many years, we are now excited to share all the LaLiga adrenaline with RushBet customers in Colombia and beyond," concluded Mayo.
Opening of the 2022/2023 season in Spanish football
Remembering that the new season of the first division of the Spanish Championship starts this Friday, 12. In the opening game, Osasuna welcomes Sevilla at the Neyno de Navarra stadium, starting at 16:00 (Brasilia time). The first round continues this Saturday, the 13th, with three other games, highlighting the debut of Barcelona against Rayo Vallecano, at Camp Nou.