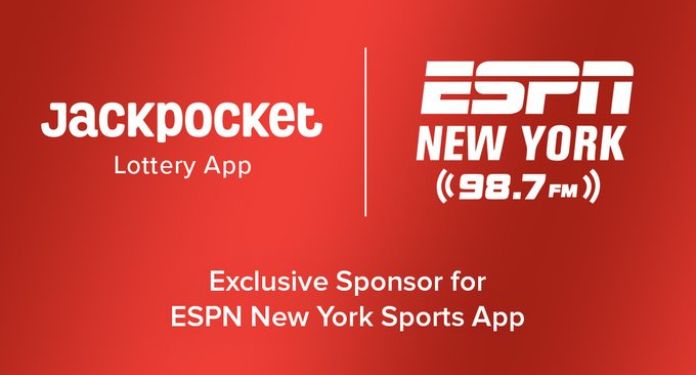 Jackpocket, the platform that provides secure ways to purchase official state lottery tickets in the US, has become the exclusive sponsor of ESPN New York's sports app.
This partnership will grant the lottery ticket platform access to ESPN special events and experiences related to the New York sports scene. Jackpocket will receive the opportunity to offer eight VIP invitations to a Yankees Aaron Boone cocktail party at the New York Athletic Club.
In addition, the app will also be promoted by ESPN New York and will receive a space on the company's homepage with a link to download Jackpocket.
Vinny DiMarco, Market Manager at ESPN New York, added: "We are thrilled to partner with Jackpocket. Adding the platform service to the ESPN New York app creates an intersection of sports and gaming, while providing a unique and convenient way to serve our fans."
"We look forward to the future of this partnership as it continues to evolve with event activation and content integration," added DiMarco.
Following its previous deals with local teams such as the Mets and Jets, this deal with ESPN represents one of the biggest sports broadcasting partnerships for Jackpocket.
Jackpocket Founder and CEO Peter Sullivan commented, "Our new partnership with ESPN New York could not come at a better time as this is when the sports scene heats up."
"ESPN is an iconic brand, and its popularity in the tri-state area is something local fans trust for the best and most complete coverage of New York's famous sports teams."
About Jackpocket
The brand's mission is to create a more convenient, fun and responsible way to play the lottery. The company is the first to offer an officially licensed lottery app in the US, giving players a secure way to buy tickets.