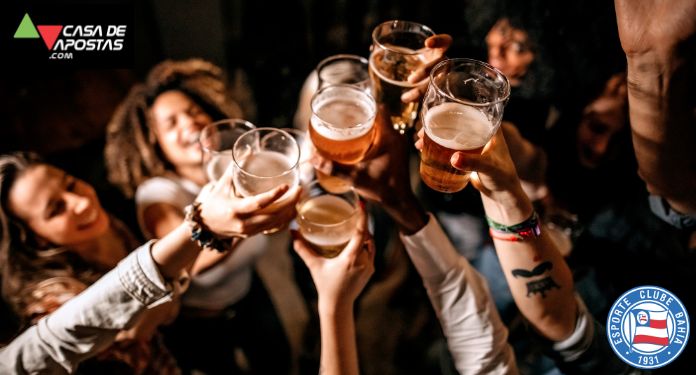 More than a double round of Bahia! For this Friday (12), fans of the tricolor will have a different afternoon/night at Arena Fonte Nova. Promoted by Casa de Apostas, the club's official sponsor, the action "Por Conta da Casa" gave a real boost to "Happy Hoje na Fonte".
This time, the first 3,000 people to enter the stadium to watch the women's (5:30 pm) and men's (9:30 pm) clashes will be awarded 2,000 beer vouchers and another thousand prizes.
Activation will work as follows: urns with vouchers will be scattered across the arena entrances. Therefore, as they enter, fans are withdrawing their vouchers and knowing their prizes. In addition to the 2,000 beers, cash credits for betting on the Casa website, tickets for the next Bahia game, access to the Casa de Apostas box and a R$ 100 gift card at Loja Esquadrão will also be at stake.
"Bahia fans are passionate about the club and support it in any type of dispute. For us, it is always a pleasure to think of actions to reward and engage this fanatical mass even more. This time, the main idea is to make the tricolors arrive early at the stadium and be able to support the Esquadrão de Aço girls in such an important game, in addition to getting in the mood for another decision for Série B do Brasileiro", said Hans Schleier, marketing director at Casa de Apostas.
Decision is worth access for #mulheresdeaço
If among men the search is for a return to Serie A, among women access is also objective. This goal is even very close to being reached. Scheduled for 17:30, the game against Minas Brasília can guarantee the access of the tricolor girls to Série A1 of the Brasileirão Feminino. For that, just a draw for the Bahians, as Bahia won the first duel by 1×0, away from home.