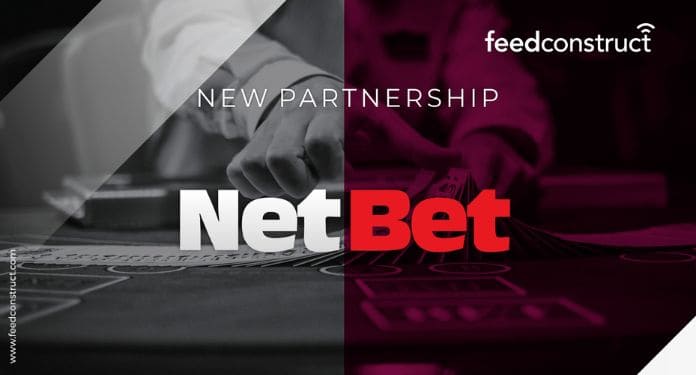 FeedConstruct — BetConstruct's sports betting data provider — has entered into an agreement with betting brand NetBet to expand its presence in the European market.
In a statement on Tuesday, August 9, they detailed that through the partnership "NetBet will use FeedConstruct's BetGuard product, an improved trading and risk management solution that minimizes the risk of financial losses for betting operators, ensuring a greater profitability through safe operations".
Commenting on the agreement, Artashes Sargsyan, Deputy CEO of FeedConstruct, said, "We are more committed than ever to our mission to provide our partners with quality, reliable solutions designed to ensure a balance between operational efficiency and player engagement." .
"We are delighted to welcome Netbet, an operator with a considerable reputation and presence, into our large family and to expand our reach in the European market," he added.
The company said, "This alliance is an exciting addition to FeedConstruct's current portfolio of partners in the sports betting industry."
"The company has long been focused on providing secure experiences to its partners, so we are excited to work with such a well-known company as NetBet," they commented.
It's worth mentioning that in April of this year, FeedConstruct took home the "Innovator of the Year" award at the International Gaming Awards held in London. "We are very proud of this achievement. However, our journey of innovation has only just begun", celebrated the director of FeedConstruct, George Arabatlian, at the time.
About FeedConstruct
FeedConstruct, founded in 2014, has established itself in the market as a leading provider of sports data. The company has been experiencing rapid growth and has taken the betting world by storm with the help of unique content and a wide range of sports.
The organization is attentive to customer needs and thanks to this, it offers a complete range of data feed solutions: live video streaming, live scouting data, odds, statistics system, as well as developing innovative tools.