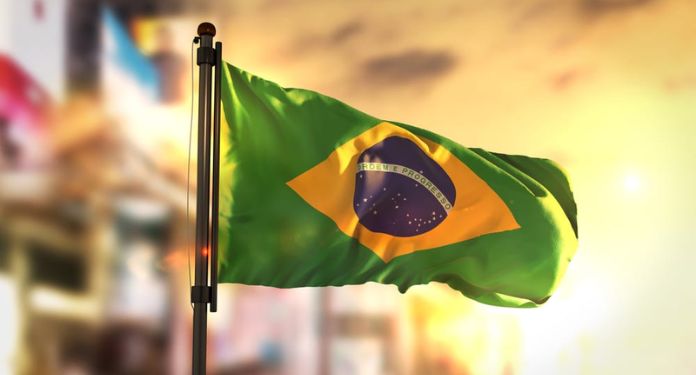 With a large national audience attracted by football fans, the Brazilian sports betting and gambling market has the potential to be one of the largest in the world.
In an interview with iGaming Business, Franscesco Rodano, policy director at Playtech, highlights how essential it is for operators to ensure a safe and sustainable launch to the market.
Having taken four years to get to this point, the implementation and opening up of Brazil's sports betting market is finally scheduled for the end of this year.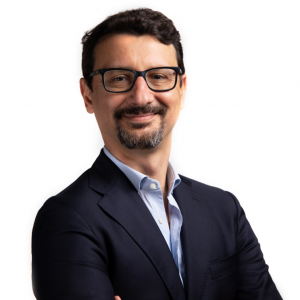 And Playtech's policy director believes that the market offers vast potential: "The significant size of the unregulated gambling offer and the great passion of Brazilians for sport suggest that Brazil has the potential to become one of the largest regulated markets in the world. world".
"At Playtech, we will be ready to play our role, either by establishing strategic partnerships or joint ventures with market-leading local operators, as we have done in Mexico with Caliente and in Colombia with Wplay, as well as providing our products and services to local and international licensees. of any size".
Conscious bets
But new opportunities bring new risks, and Rodano believes it will be vital to build sustainability into the Brazilian sports betting market from launch.
He argues that the opening up of the market will see operators place a huge emphasis on how to ensure the safety of customers, in line with broader industry trends. Conscious betting puts a focus on maintaining a balance between money and play to avoid further losses.
Operators now not only need to identify potential risks, but also act on them, setting limits to avoid compromising players' mental and financial health.
"Even though only a minority of players could be harmed by the game, it's critical – and an ethical imperative – to detect them as soon as possible," he explains.
"There are many ways to interact with at-risk players, from email messages to personal interviews conducted by safe-play experts and even psychologists. All operators must be able to activate the most appropriate intervention depending on each individual's level of risk of each player.
"At Playtech, we've developed a world-class interaction tool that is proving to be very valuable."
"In our tests, AI-custom interventions proved to be up to twenty-one times more effective in triggering a responsible gaming action, such as setting a deposit limit, compared to previous responsible gaming email campaigns," explained Rodano. .
The use of technologies and AI for the sports betting and gaming segment
Traditionally, gaming operators have used simple scorecards based on basic limits, such as money deposited or wagered, and time spent playing.
This one-size-fits-all approach has a fundamental flaw: it tends to consider all players the same, whereas at Playtech they recognize that "human behavior is much more complex and diverse".
"Online gaming gives us access to a plethora of individual data that wasn't available in the past," says Rodano. "And it's not just the game data, which is already very 'simplified'. There are many other sources given how 'connected' we are. I know that VIP managers check a player's activity on social media, for example if they suspect something is going on."
"Machine-learning offers an invaluable opportunity to try to 'read' people's behaviors. For example, in 2019, an AI poker robot developed by Facebook and Carnegie Mellon beat some of the best professional players in the world. Using AI, the software developed an understanding of human behavior that surpassed the players".
Playtech is adapting this technology through its most secure game analysis platform, BetBuddy. The software is designed to "read" player behaviors to identify those at risk at an early stage.
It is based on machine learning models that process for each player, providing up to 70 behavior markers to compare them with those who are known to have suffered from the game (e.g. regular players who eventually decide to self-exclude or declare that they suffer with game issues).
"The models are complemented with 'expert rules' to further improve the data-driven approach and, most importantly, are fully explainable."
"The list of individual markers that drive the risk, allows the operator, as mentioned earlier, to carry out a personalized intervention, which is significantly more effective than traditional and generic interactions", explains Rodano.
"And we were pleasantly surprised to see that our survey showed that 76% of Brazilians are in favor of betting companies that use AI to detect potential gamblers at risk."
Gambling related issues
Playtech conducted a bespoke consumer survey in four Latin American countries, including Brazil, exploring key issues related to responsible gaming in each territory.
In Brazil, 56% of respondents declared that they were already betting, despite the lack of regulation. And most of them advocated better local regulations and more information on responsible gaming tools.
The research revealed that the main fear of Brazilians is to start losing all their money because of addiction. In addition, the risk of fraud, rigged games, missed payments, privacy violations, and an increased risk of funding criminal activities are also considered.
Rodano says that with the legal market still under review, many of the gambling companies have been operating from an offshore, tax-free location where consumer protection measures are not in place.
He stresses that regulation needs to include the casino games and popular forms of sports betting that consumers are looking for, otherwise there is little incentive to switch to the licensed side of the country.
"This is a possible element of risk in Brazil, as law 846/2018 only provides for sports betting to be regulated, while casino games, which generate nearly half of global gaming revenue, will remain illegal for the time being, leaving Brazilian players without a legal alternative to its offshore version".
Working together is needed to create a sustainable sports betting market
"We believe that a gaming regulatory framework only works when all three parties involved – the state, the player and the gaming industry – achieve their respective goals," says Rodano.
He went on to say that suppliers have a neutral role. "We work with hundreds of B2C operators, who often compete fiercely against each other, but this competition does not affect our ability to invest time and energy in researching and developing safer games."
"Our responsibility is essentially twofold. On the one hand, we want to develop safer gaming solutions that work, supported by evidence and extensively tested, that are focused on the individual player's well-being and not generically across the entire player base, a since we are all different".
"On the other hand, we need to educate both policy makers and industry peers about the potential of this approach," adds Rodano.
For this to work, he says, more collaboration across the industry is essential. Rodano recognizes that for a market to be successful, it's not just competition that operators need to focus on – cooperation across the gaming and sports betting industry is needed to succeed.
"There are many machine learning and testing initiatives being carried out by different operators, but often the results are not shared with others," he explains. "Protecting everyone's health and improving well-being should be a joint, industry-wide effort, not a way to achieve a possible competitive advantage.
"By sharing our successes and especially our failures, we can collectively learn and help make the gaming industry sustainable for the long term."
Playtech's vision for the Brazilian market is clear: the safest game must have the same prominence in the market as it does in more mature European jurisdictions.
"Over the years we have had conversations with many regulators around the world and as a result a number of them are introducing regulatory requirements on behavioral analysis and personalized intervention. There are now examples in the Netherlands, France, Spain, Germany and Sweden."
"We are naturally willing to do the same with Brazilian legislators, to promote safe, sustainable and long-term growth of the legal gaming industry in Brazil", concluded Rodano.