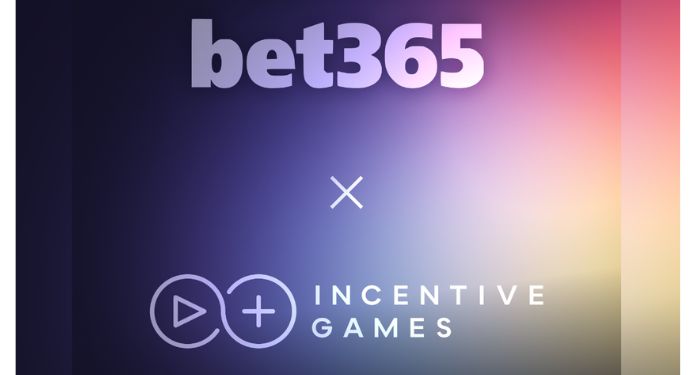 Incentive Games has launched two 'tailor made' games for bet365: the 'Golden Goals' and the '6 Score Challenge'. The free-to-play game provider created its new games based on the English Premier League, but will also release the titles in other sports and leagues.
'Golden Goals' is a daily game where players guess the results of football matches from Monday to Friday. Users earn betting credits every time a game contains four or more goals, winning even more if 20 or more goals are scored throughout the week.
The '6 Score Challenge' is a jackpot-style score prediction game. However, Incentive claims that the game has a big differentiator: if users correctly predict 6 scores, they win a huge jackpot prize. Players will also earn smaller prizes for making three, four or five correct predictions.
Incentive Games CEO John Gordon said: "It is a pleasure to work with bet365 on these amazing games. We are honored to work with such fantastic people who understand the product."
"The daily retention game, Golden Goals, is going to be a game changer in the industry. While we've always had great success with our score prediction titles, the 6 Score Challenge is going to be the biggest of its kind in any industry."
A statement to bet365 added: "We are thrilled to provide our consumers with these innovative Incentivo Games titles. The data and analytics that go into the creation of these games means we are sure our users will love them around the world." .
The '6 Score Challenge' is, in both name and function, similar to Sky's Super 6 – a no-bet app that encourages traffic to the Sky Bet site.
It is evident that bet365 is looking to branch out and innovate, albeit taking inspiration from competitors, as seen recently following the launch of Fantasy Football in the UK. The betting brand's new product will include full season tournaments and weekly tournaments with different entry requirements.