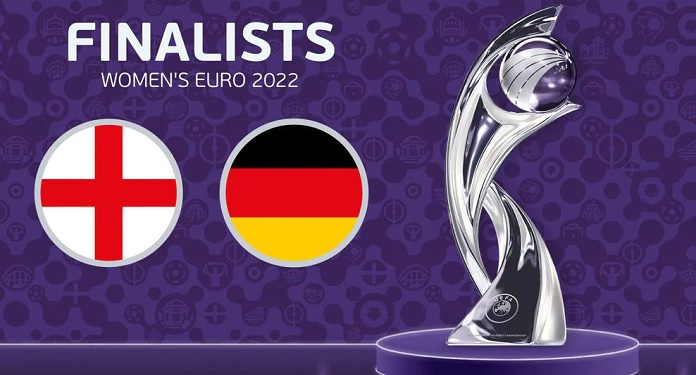 Entain revealed that it has reached a record 1.5 million online bets have been placed on Women´s Eurocup 2022 so far, a "significant milestone for the fastest growing women's sport in the world".
Ahead of Sunday's final between hosts England and Germany, the company delved into betting trends, reporting that 14% of the 1.5 million online bets were made by women.
In the UK specifically, Ladbrokes and Coral reported a fivefold growth in the number of bets placed on the tournament compared to the 2017 Women's Eurocup, while there was a sixfold jump in bets placed by women.
UK fans were the biggest bettors in the league with 46% of total bets, followed by Germany and Brazil with 22% and 16% respectively. And since the tournament began, almost 60% of UK outrights have backed England's victory, while nearly 60% of Germany's outrights believe in a German victory.
"This is a significant milestone for women's football, which has been touted as the fastest growing women's sport in the world. The Women's Euro 2022 itself is expected to reach a global live audience of over 250 million in 195 territories, up from a global audience of 178 million at Euro 2017 in the Netherlands.
The company added that the sports betting industry at large is witnessing similar growth in interest in women's sport, with the number of online betting on the 2021-22 Champions League up 61% over the 2019-20 tournament, while the FA Cup Women had 130% more bets than the previous edition. The two competitions also reported increases in women's betting of 79% and 212%, respectively, over the same period.
Entain director celebrates rise in women's betting and women's football
"Women's football has seen a phenomenal rise in popularity in recent years, generating incredible buzz for the sport. This was also reflected in women's football betting activity, which grew at similar rates – particularly among female customers," said Julie Doleman, Managing Director UK and Ireland at Entain Digital.
"At Entain, we are perfectly positioned with our global sports brands to provide our fans with exciting experiences and bring them closer to the action. With the Women's World Cup next year, we are very excited to see what is to come for the sport."