Last month, Internacional announced the sponsorship of EstrelaBet for the women's team, the Gurias Coloradas. In the men's uniform, the bookmaker's brand occupies the shoulders, while in the women's uniform, it appears in the most noble space due to the master sponsorship. The club's vice president of marketing, Jorge Avancini, one of those responsible for the agreement, is working to increase the reach of the women's team.
With more than 25,000 members in the Rio Grande do Sul club, Avancini understands the importance of increasingly valuing the female category. According to the executive, the intention of the agreement is to bring fans closer to the Gurias Coloradas, through resources that increase sports performance and the infrastructure dedicated to women's football.
"We are extremely satisfied, the results have been excellent in terms of visibility. EstrelaBet's support allows us to further qualify and improve our squad and our infrastructure in women's football. It is a project that Inter treats with great affection and there is no turning back. We came to women's football to stay", said Inter's vice president of marketing, to Esporte News Mundo through the press office.
In recent seasons, Internacional has increased investment in the team and the competitive growth is remarkable. With several titles in the basic categories, the Gurias Coloradas are already fighting for leadership in the Brazilian professional championship.
In addition, several players are frequently called up to the Brazilian team, such as midfielder Duda Sampaio, who is currently playing in the Copa América. These factors are being used to attract brands that want to invest in the modality.
"In terms of marketing, it is a great platform, which offers us the opportunity to reach other companies that focus on women. We have been working to attract more and more brands that want to link their image to women's football and to a winning team, like Inter," said Jorge Avancini.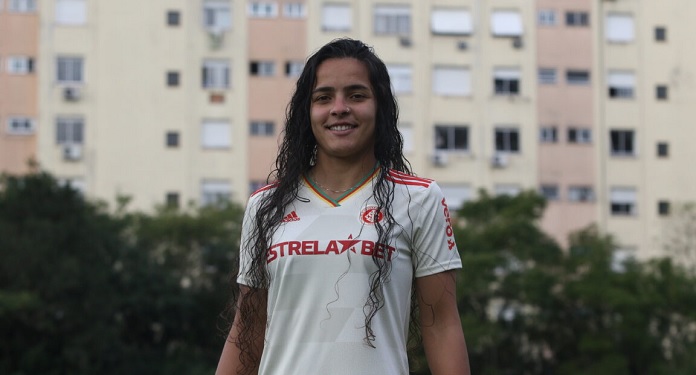 Rafael Zanette reveals that EstrelaBet is already reaping the rewards of the agreement with Internacional
According to Portal Uol, this was one of the reasons that led EstrelaBet to close the sponsorship. The head of sponsorship of the betting company, Rafael Zanette, believes that other companies should pay more attention to women's football, since, in his opinion, the brand is already achieving good results as a result of the agreement with Internacional.
"StarBet believes in women's football for the development of the sport that grows every day! Therefore, it is also an excellent form of partnership for EstrelaBet in commercial terms. I believe that other companies should look at women's football with the great potential it has", concluded Rafael Zanette.