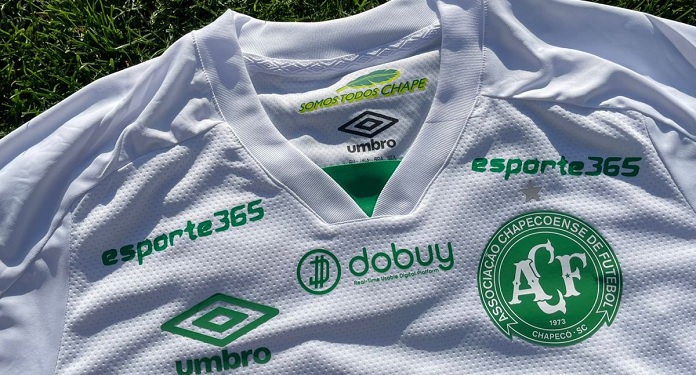 Esporte365 was announced as a new sponsor of Chapecoense. The group, which is operating in the sports entertainment and online betting sector, has an innovative platform, allowing a differentiated experience for players. The contract with Verdão do Oeste extends until the end of the next season.
With a focus on the national market, Esporte365 identified in the Santa Catarina club a partner with great potential, since this is a team that has achieved relevant results in recent years, in addition to having established itself as one of the forces of football in Santa Catarina.
From now on, the Esporte365 brand will appear on the shoulder blades of official match shirts. The agreement also includes the exposure of the brand on signs at the training center, backdrops for press conferences and posts on the social networks of the Santa Catarina team.
For Diego Mandrick, Director of Football at Chapecoense, stamping on the alviverde shirt a strong and rising brand like that of Esporte365 is a reason for honor.
"We are very happy and satisfied with the sponsorship. Esporte365 believed in the potential of our Chape and I am sure that, together, we will reach great heights. It is the beginning of a partnership that will be very successful", declared Mandrick.
Chapecoense in Serie B of the 2022 Brasileirão
Chape is currently playing in Serie B of the Brazilian Championship and has 22 points in 20 matches played. In the 14th position of the table, the club has a 36.7% performance with 5 wins, 7 draws and 8 wins. The next game will be against Grêmio this Tuesday, 26, at Arena Condá.
About Esporte365
Esporte365 is a technology company for sports entertainment, tips and online betting, which is operating focused on the Brazilian industry, seeking to provide the best possible experience to the player.
The great differential of the new sponsor of Chapecoense is to provide the best conditions for those who place bets in the sports market, with the Pix method. It is an intelligent, modern and innovative platform in relation to the others.