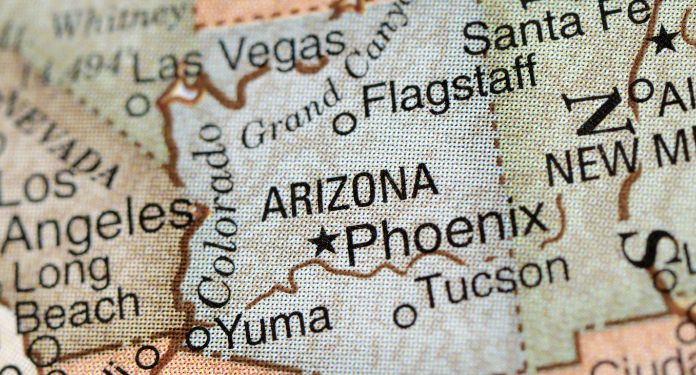 Arizona sports betting numbers continued to decline in May, but the state achieved a new record in state taxes during the same month.
According to the Arizona Department of Gaming (ADG), Grand Canyon State bookmakers reached $461.4 million in May, down 10% from $512.9 million in April.
However, bookmakers in the US are experiencing a lull due to the limited sporting calendar, so a drop in control was expected. State control is expected to improve once the sporting calendar resumes later this summer.
Mobile bookmakers posted $456.7 million in May (April: $509.5 million), while retail sports betting earned $4.58 million during the month (April: $3.34 million ).
Gross revenue for the month was $55.2 million, an 88% improvement from the previous month (April: $29.2 million), with online betting earning the majority of that revenue at $54, 3 million (April: US$ 29.1 million).
Promotional spend for Arizona sports betting reached $13.8 million in May (April: $12.7 million), resulting in adjusted revenue for the month of $41.4 million (April: $16 million). ,5 million).
With Arizona's 8% tax rate on retail sports betting and a 10% tax rate on online sports betting, May betting saw $4.1 million raised by the state to its coffers (April: 1.6 million).
ADG does not break down its betting reports by sport wagered. ADG Director Ted Vogt highlighted record privilege fees during the month of $4.1 million.
"Arizona's newly emerging event betting industry continues to impress, with over $460 million wagered and over $4 million in privilege fees in the month of May," Vogt commented.
"Since betting on legal events began, we have seen approximately $30 million in privileges and licensing fees contributed to the state."
By online operators, FanDuel achieved the biggest share in May of $148.7 million, with revenue topping $23.98 million.
DraftKings was next ($141.1 million, $14.3 million in revenue), followed by BetMGM ($84.1 million, $9.99 million in revenue), Caesars ($47.5 million in million, $3.48 million in revenue) and Penn Sports ($14.6 million, $880,381 in revenue).
By retail sports betting, FanDuel saw $3.64 million in bets, totaling $770,525 in revenue, followed by Caesars with $940,588.