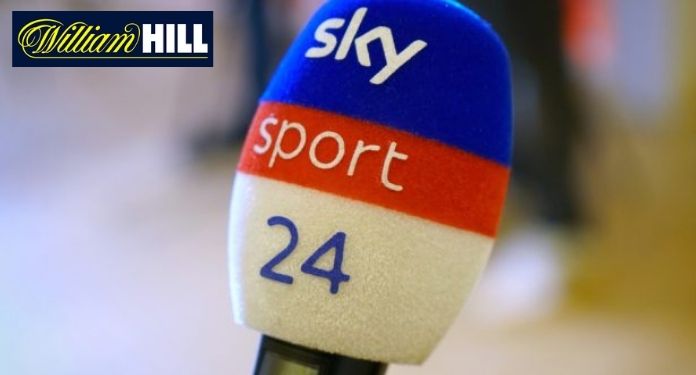 William Hill has secured a boost to its sports-focused marketing and branding strategy in partnership with Sky Sports News.
According to a LinkedIn post by the UK company's Managing Director Alexis Zambolou, William Hill will sponsor Sky's sports news broadcasts in the upcoming European football season.
The deal marks William Hill's first sponsorship partnership since officially becoming a subsidiary of 888 Holdings earlier this month, with the company's assets outside the US having been acquired by betting group Caesars Entertainment last year.
"We have a big ambition to become famous for our love of football, and to do that we are connecting with fans of the sport and the content they love," commented Zambolou.
"Sky Sports News is an important means of communication for football fans, being the only 24-hour sports news channel available in the UK and Ireland. From 9pm to 10pm Monday to Sunday, this is prime time for fans of sports to get their summary and analysis of the main sporting events of the day".
Partnership represents William Hill's continuity in British sports
The deal marks a continuation of William Hill's presence in British sports following its acquisition by 888.
As one of the UK's most watched sports networks, Sky Sports is home to a large proportion of Premier League and Champions League matches, as well as Super League matches in Rugby, International Cricket and Formula 1, among other events.
William Hill's previous marketing efforts in the sport saw the former gaming group, FTSE100, become a partner in the first Racing League – broadcast by Sky Sports Racing.
Another deal between the bookmaker and Matchroom Boxing also resulted in the company's logo appearing in the center of the ring during Anthony Joshua's heavyweight title fights.
The former two-time unified champion also starred in a marketing campaign for the company, whose fights were also streamed exclusively via Sky Sports for several years.