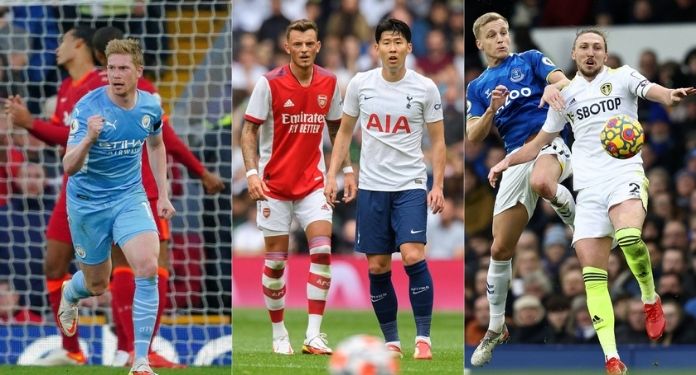 The Premier League has asked its clubs to vote on introducing a voluntary ban on shirt betting sponsorship in the face of possible British government action, scheduled to take place before 21 July.
Although both this deadline and the English league's decision were taken before the resignation of the Prime Minister, Boris Johnson, and his Minister of Culture, Media and Sport, which could reshape the whole scenario.
The league requested a voluntary motion to withdraw sponsorship from these brands within three years, but for that to happen, 14 of its 20 clubs would have to vote in favor of approval. According to the BBC, this statement to clubs was sent last Monday, and a decision should be made by next week.
Half of the 20 teams in the 2021-2022 season had betting sponsors on their jerseys, and there has been speculation for months about government action to ban or limit them. In December 2020, the Ministry of Culture, Media and Sport released a review of the existing Gambling Act, which dates back to 2005.
In April of this year, the UK's Committee on Advertising Practices (CAP) announced plans to ban sports betting advertising featuring sports stars and social media influencers. In addition, bookmakers would be barred from featuring team and stadium uniforms in potential campaigns, as well as from showing some content in video games.
Ban could impact Premier League clubs
A letter to clubs, coordinated by the Gambling With Lives group, was also published, marking an effort by advocates aware of gambling-related harm. It had also been confirmed that British Prime Minister Boris Johnson planned to withdraw betting sponsorships from Premier League shirts between 2023 and 2024.
Removing these sponsorships could mean a considerable loss for clubs as it generates 14 billion pounds sterling (16.8 billion dollars) annually. But the most frequently heard counter-argument is that they have a strong presence in underserved areas of the UK, and according to government figures, there is one gambling-related suicide a day.
The measures would go into effect on October 1 and form part of a long list of rules aimed at reducing the gaming industry's marketing appeal to under-18s.
In May, the BBC claimed that a proposal to ban bookmakers' club sponsorship deals had been included in a draft White Paper by the British government. That month, The Times reported that ministers were expected to water down those plans after a backlash from the gaming industry.
Last week, government sources confirmed to British media that a final decision had not yet been taken and that the sponsorship ban was still being debated. But following the Premier League's request to its teams, it is speculated that a voluntary ban could be a middle ground for clubs to avoid this measure.
According to the BBC, a spokesperson for the Department for Culture, Media and Sport said: "We are undertaking the most comprehensive review of gambling laws in 15 years to ensure they are fit for the digital age. In the coming weeks we will publish a document exposing our vision for the sector".