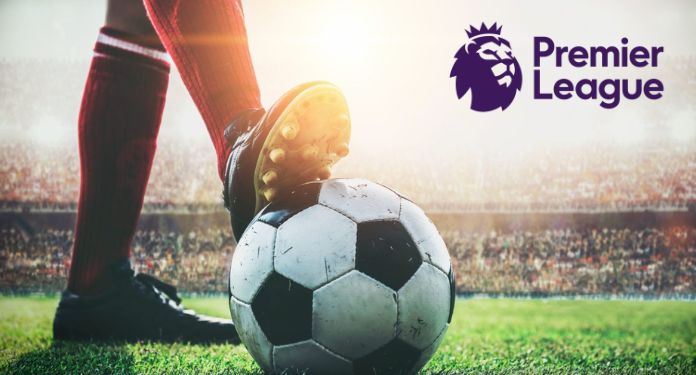 The Premier League has reached out to England's top football clubs for support for a voluntary ban on bookmaker sponsorship.
According to Sky News, the top division wants clubs to voluntarily ditch game brands as their main shirt sponsors to avoid a government-mandated embargo.
Clubs are being asked to phase out such sponsorships over the next three years, although any existing contracts that expire no later than the 2024-25 season will be allowed to run their course.
A minimum of 14 clubs would need to support the proposal for immediate adoption, and a strict deadline was issued to respond. A club executive told Sky News that they had only been paid a few days.
This comes after reports in May indicated that Premier League clubs could be forced to drop bookmakers as their main shirt sponsors, under rumors of government plans.
Reports at the time suggested that the government's upcoming 'White Paper' on game reform would include a ban on sponsorship on club shirts, but more recent developments indicate that this has now been abandoned.
Instead, the government is looking to reach a compromise with the Premier League. However, an imposed embargo has not been entirely ruled out.
According to the top English football division, the government will seek a legislative ban if a voluntary agreement is not reached, hence this new proposal.
The long-awaited 'White Paper' is expected to be presented "in the coming weeks" and, according to a DCMS spokesperson, represents "the most thorough review of gambling laws in 15 years" to make them "fit for the digital age". .
Bookmakers sponsor nine of the 20 Premier League clubs
Bookmakers appeared as main sponsors in nine of the 20 clubs that make up the Premier League in the 2021-2022 season. In other words, 45% of teams have sports betting company advertising featured on their uniforms.
According to a report by the specialized portal Palco 23, the clubs that had the bookmakers as main sponsors in this period are: Burnley (SpreadEx), Crystal Palace (W88), Leeds United (Sbobet), Newcastle United (Fun88), Southampton (Sportsbet), West Ham United (Betway), Wolverhampton Wanderers (ManBetX) and two of those who have moved up this season, Brentford (Hollywoodbets) and Watford (Stake).