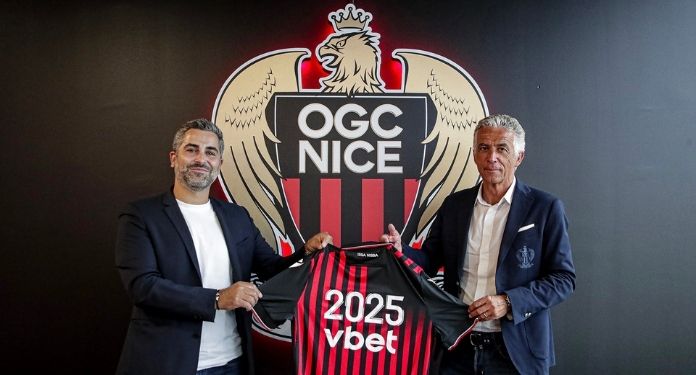 The sports betting company continues its expansion within French football. After AS Monaco in 2020 and Paris FC in March, she now joins club OGC Nice. It's a thoughtful choice that matches your values ​​and ambitions, that is, to play a leading role in sports betting in France. VBET will be present on the club's shirt until the 2025 championship.
The club will offer its partner significant visibility at Allianz Riviera during home games as well as on its digital platforms.
The betting brand will broadcast exclusive content and organize events and competitions to win game tickets, as well as numerous digital activations during the season to build a unique link with the Nice community.
The President of VBET FRANCE, David Ozararat. commented on: "In addition to the symbolism of joining the city where I was born and raised, I am delighted that VBET is becoming one of the Official Partners of OGC Nice, alongside its shareholder INEOS. Today, the club's potential is at its most possible high level and the ambitions of its president are in line with our business project in terms of means, values ​​and vision".
Jean Pierre Rivère, President of OGC Nice adds: "We are delighted that VBET joins us as an Official Partner. They are an ambitious and dynamic group that has been constantly developing. VBET is always looking to innovate in its sector. This is something that we have in common".
About VBET
VBET is a worldwide online company that operates in over 120 countries and sponsors many clubs and leagues such as: Portsmouth (UK), the top three clubs in Armenia and the first national league, the VBET Premier League.
The brand also sponsors the Ukrainian league, VBET League, as well as the Ukrainian Cup and Supercup, the men's and women's national football and hockey team, as well as various professional clubs.
VBET continues its expansion into the European online gaming market. Adopting a high-level strategy, the brand has been an official partner of AS Monaco since 2020, as well as Paris FC, amateur club La Ciotta, Laure Boulleau, and now OGC Nice.