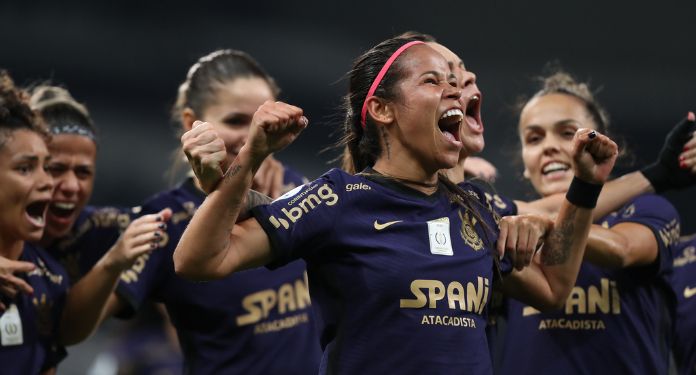 The growth of women's football continues in Brazil, which is already starting to reflect on the clubs' finances, a fundamental factor for this evolution to move forward. In addition, the sports betting sector is also being essential for women's football.
Nowadays, there are several championships that are broadcast throughout Brazil, either by open TV and pay TV stations. SporTV, a company that broadcasts the Brazilian women's soccer championship games, recently recorded an audience record in a game of the São Paulo women's championship.
This strengthening of women's football depends a lot on the development of the Brazilian league, which reflects on the teams' ability to generate investment and attract sponsorship.
Several companies from different branches already have partnerships with important teams in women's football. Corinthians, for example, announced the expansion of its sponsorship with galley.bet, a sports betting company, a modality also on the rise in the Brazilian market.
The partnership began in the Supercup dispute, in February, and now runs until the end of 2023. The company's logo will be stamped in the region of Timão's shoulder, in addition to also having the exhibition of the house on social networks, on the signs of the Centro de Training and interviews.
Other teams like Internacional and Palmeiras already have partnerships with sports betting houses. In this scenario, we can say that women's football is increasingly attracting investments from markets that previously only looked at men's football.
90% of Serie A men's football teams already have partnerships with sportsbooks
This 'phenomenon' emerged about four years ago in men's football, mainly after the departure of state banks, which dominated the sponsorship of Brazilian teams.
In Serie A, 18 clubs have some type of partnership with companies in the segment. Being, 17 of them with some exposure on the shirt, and Palmeiras with activation in digital networks. Despite the number of clubs in Serie A with partnerships signed with sports betting companies, the number could be even higher, but Athletico Paranaense and Botafogo broke their respective sponsorship contracts this year.
The great growth in investment in sponsorship occurs in the midst of a market that does not have regulation in Brazil, as there is still a process of concession that is slowly progressing in the Federal Government and is to be voted on in the Federal Senate later this year.