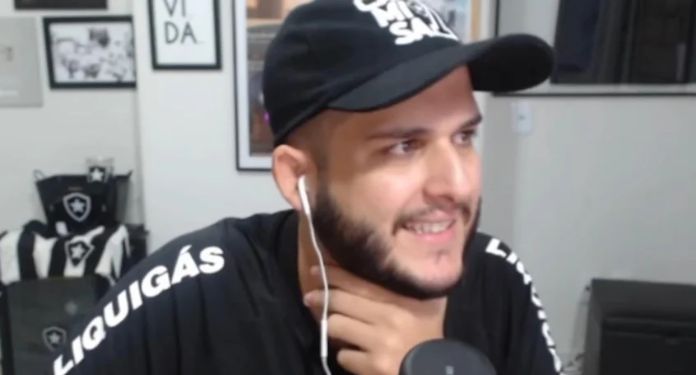 Journalist Pedro Certezas, an avowed supporter of Botafogo and great friend of the famous stramer Casimiro, celebrated in double the Alvinegro's victory over Internacional.
Still in the first half of the game, when the team was 2-1, the communicator bet on a victory that seemed impossible. And in the final minutes, the team applied an epic comeback of 3 to 2, having a player less since the beginning of the match.
The journalist put R$35 at the turn of Alvinegro, and could have a return of more than R$1,400. Pedro Certezas posted on his social networks the moment he made the bold bet. "I went crazy! I don't even want to know! It's going to be green!" – published the journalist.
After the great victory, the influencer spilled out on social media, praising Botafogo and celebrating the surprise cash – "R$1400 on my account!
World Cup: betting opportunities
Only in November will the 2022 World Cup begin, so awaited by Brazilian fans. Online sports betting platforms are already registering increased interest from football fans, due to the biggest event of the year, the World Cup.
The world-wide bets will certainly be many and there are even those who are already imagining a national victory at this World Cup. On the part of fans, there is also a growing interest in the process and in the many games that will still be fought before November, otherwise this would not be the country of football.
Only in Brazil, the betting sites are acting with full force. The love of Brazilians for sports and their interest in competitions has turned the Brazilian market into a fertile territory for the popularization of the activities of companies in this field, which are eyeing the biggest football competition in the world and offerings to the Brazilian public.