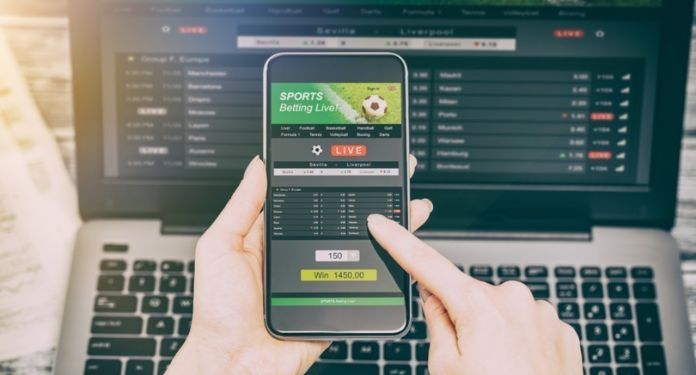 Betting sites have arrived in Brazil in full force. The love of Brazilians for sports and their interest in competitions turned the Brazilian market into a fertile territory for the popularization of the activities of companies in this field. Even with so many companies in the Brazilian betting market, it is essential that the bettor knows how to differentiate a reliable site from a suspicious bookmaker.
In short, yes, betting sites are reliable in Brazil. However, there are some aspects that need to be taken into account to know if a house is really reliable, or if it has some reasons that should raise suspicion before you make your registration and deposit.
There are sites that offer services to help you find out which ones are safe, like this page: Trusted Bookmakers. It is interesting to know some of the aspects that are analyzed by comparison sites like the one mentioned to know how to discern between a quality betting site and one that is not worth it before you register.
Operating licenses reinforce reliability
The first aspect that should always be taken into account by the online bettor is whether a bookmaker has a license to operate. Licenses are usually issued by bodies with a great reputation in the international market. Examples include the Malta Gaming Authority, the United Kingdom Gambling Commission and the Government of Curaçao.
Bookmakers often offer information about their operating licenses in the footer of the homepage of their websites. Therefore, the bettor can go down the homepage of a betting site and find data about the certification number, which is the authority responsible for issuing it, as well as the date on which it was generated.
In order for a betting site to have a license to operate, it needs to comply with various guidelines that are set by the organizations. Only after proving that the company really follows the parameters indicated by the licensing authorities is the license issued and the betting site can make it available on its platform.
If a betting site does not have a license to operate, the bettor must be careful. After all, this is an indication that some guidelines are not followed. Which, in turn, can impact the experience of those looking to have fun betting on football, basketball, among other sports.
Privacy policies must be accessible and translated
Another aspect that reinforces the reliability of a betting site is the availability of a privacy policy accessible to the bettor. Like the operating license, the privacy policy is usually available at the bottom of the home page. It is enough for the bettor to click on this option to be able to read the document in its entirety.
The privacy policy aims to provide information in a transparent way, allowing customers to know how their data is managed. In addition, it is common for betting sites to also provide information on how and for how long they store their customer data.
The purpose of storing your customer data by a betting site is also made available in the privacy policy of a betting site. Therefore, it is important that a reliable house has this document accessible and translated so that its punters feel more comfortable with entering information in registration forms, as well as in deposits, for example.
Reputation among frequent punters
Another very important aspect for a bookmaker to be reliable is the good reputation among its bettors. After all, if a betting site has good reviews from people who use its platform, the expectation is that it will be safe and offer a good experience for the Brazilian punter as well.
On forums or even social networks it is common to see people commenting on posts from bookmakers. In addition, there are platforms that offer a complete review based on the reliability and security of betting sites. In this way, the bettor has a lot of information available to make his decision on which bookmaker to bet on.
Choose a reliable bookmaker
Based on the guidelines and information shared in this article, it is possible to recognize a bookmaker and know if it is interesting for you to register. For bettors who want to go beyond reliability, there are other aspects that can also be analyzed before you create your account.
Make sure you always read betting site reviews carefully to know which site is best for you. Take into account not only reliability, but also parameters such as deposit methods, limits, deadlines, offers for new players, among other advantages that are usually available on these sites. Finally, sign up and make your deposit to take advantage of promotions as well as online sports betting opportunities.