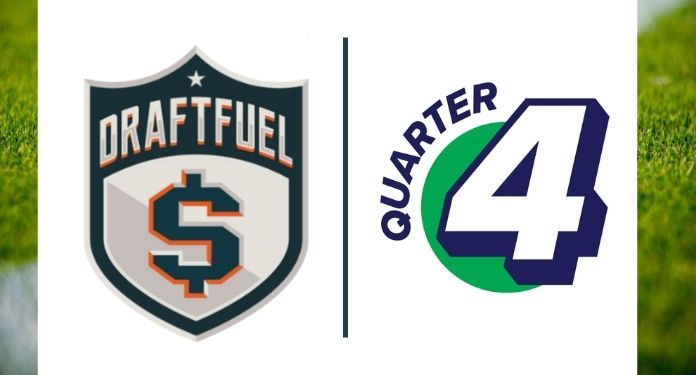 Quarter4, a provider of predictive sports data and analytics for media, affiliates and betting platforms, today announced that it has partnered with online sportsbook, DraftFuel.
The provider will bring state-of-the-art predictive data and statistics to DraftFuel users and customers, in addition to providing more content for the 2022 NFL season.
The predictions and data will be displayed in the DraftFuel app alongside the lines and odds offered at various sportsbooks where users will be able to place their bets.
"DraftFuel is creating new opportunities for casual bettors to fund their bets. Our predictive analytics is crisp, simple and intuitive, giving house and bookmakers the added confidence they need to stay on the platform and create bets through DraftFuel's esports partners." said Danijela Covic, CSO at Quarter4.
"This partnership is creating exceptional added value for a subset of the market often overlooked by increased marketing efforts. Now casual and small-stakes bettors will have access to advanced analytics, heightened content and a new, heightened betting experience overall" , added Daniela.
Quarter4's predictions, which enable its partners to bring sports betting content to life for newcomers and seasoned veterans, are automatically generated by a validated deep learning neural network.
Yesterday's historical statistics are combined with the day's big data to generate a predictive data point for every player and team in selected college or professional sports. With up to 2 million predictions produced daily, and updated every 15 minutes, unbiased predictions provide an intimate point of view for bettor and fan.
"When we founded DraftFuel, we wanted to create an environment where players of any skill and frequency could enjoy guilt-free gaming," said Alex Cullingford, Co-founder of DraftFuel, "Adding Quarter4's unbiased predictions will give our users an extra boost of trust and knowledge, as well as simplifying terminology for our users".
"Progressive technology attracts progressive technology and we couldn't be happier with the partnership between Quarter4 and DraftFuel," said DraftFuel Co-Founder Tom Mangan. "Armed with Quarter4 data, our users will be empowered to make smart, responsible decisions when betting."