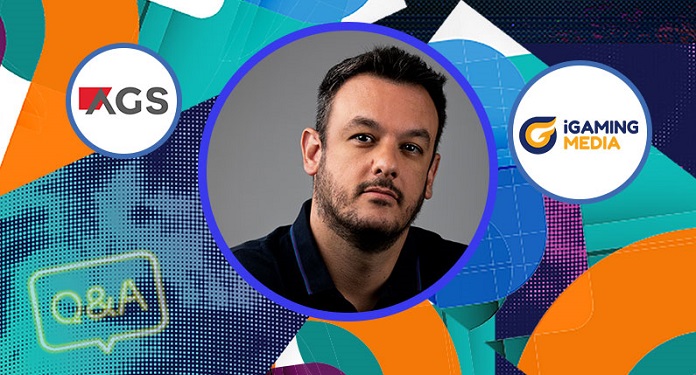 The CEO of iGaming Brazil portal and iGaming Media company, Flávio Figueiredo gave an exclusive interview to Affiliate Grand Slam talking about techniques and tools to reach the consumer for both local companies and international players.
With a wide and differentiated coverage of the betting, lottery and affiliates sector since 2019, the iGaming Brazil portal has become a reference inside and outside the country for bringing to the public everything that is happening in the national market. After all, the global industry believes that Brazil has the potential to become one of the biggest markets on the planet.
In addition, the company iGaming Media is also diversifying its activities and closing more and more significant partnerships. Remembering that the group won the award for 'Best Marketing Agency' in the first edition of the Brazilian iGaming Awards in December last year.
Interview with the CEO of iGaming Brazil / iGaming Media, Flávio Figueiredo:
How did iGaming Brazil take off? What is the site focused on?
iGaming Brazil is a B2B betting news portal. It encompasses the main categories of the sector such as Sports Betting, Casinos, Event Coverage, etc. It was founded in early 2019 and soon stood out for its innovative thinking and industry partnerships.
What makes iGaming Brazil different from other media portals in the country?
Specialized media portals in Brazil have some very peculiar shapes. We have big media companies in the country, but when we entered the market we felt the need to do something new and we brought ideas and thoughts that were not found in the B2B betting segment.
With an increasingly visual world, we seek to bring and produce video interviews at the main events in the world, we establish partnerships with motorsport drivers (with the aim of promoting not only the company's brand, but the iGaming universe in general, in a market that still didn't have a chance) and we found spaces that we could fill, that's when iGaming Media was born.
In February, the Chamber of Deputies in Brazil voted in favor of legalizing gambling. What this means? What are the pros and cons?
This is a big step towards regulation, but it's not the last. The positive point is that we see advances in this long regulatory process. Brazil, being a country with more than 210 million inhabitants and having a population that already likes to play and moves billions of reais a year, cannot stand still.
Most internet users in Brazil search in their native language. This means that to target Brazilian users you need good SEO. How important do you give to SEO?
Absolutely neccessary! I often joke that today we write for Google and not for the reader. The internet and technological evolution force us to work looking at SEO. It is the main tool if any company wants to exist or survive in any market where there is competition.
I've been working with backlinks since 2016 and I felt the market's need to have a company specialized in it, it was from this need that iGaming Media emerged.
How do you ensure high rankings in search engines?
Some companies expect quick results, however, when working with SEO (backlinks), we need to understand that this type of work does not appear overnight. The system needs time for the result to appear.
It is important to work together with the client (bookmaker), as we analyze your website and combine the client's strategy with good SEO practices, inevitably the result appears! In addition to SEO, we manage to do advertising, which comes as a "plus" in the business, based on the channel we publish.
What is the role of iGaming Media in back-links and SEO for Brazil?
iGaming Media is a genuinely Brazilian company. Brazil is a very peculiar country. Within the same country we find different cultures, different dialects, different climates, and these are the pitfalls of Brazil.
Knowing the country, knowing what words and marketing to use in different states makes all the difference and can be the cause of a company's failure or success.
Are there technical differences between SEO for Brazil and SEO for the US and Europe?
There are, yes! We are talking about a market of 8.5 million square kilometers ready to consume any product. The Brazilian is characterized by consumption and the Brazilian market can be considered one of the most developed in the world.
I believe that the Brazilian market is more similar to the American market than to the European one, due to its natural characteristics.
Despite being one country, there are different cultures and dialects. What does this mean for external companies targeting Brazilian consumers? What does this mean for local businesses?
This means that companies that arrive in Brazil will need to study this country a lot. Brazil is the only country in South America whose official language is Portuguese. And the Portuguese spoken in Brazil is not the same as in Portugal or Angola, it is unique.
Brazil is much more than samba and football. We have German descent in the south of the country and African descent in the northeast, including indigenous people in the north. Tropicalize is the word! Foreign companies will need to "Brazilianize" their products and services to compete here.
Can you guide us through the dissemination work and strategies of companies arriving in Brazil?
Yea! Companies arrive in Brazil with the thought of exploring the brand in soccer team shirts and advertisements. It's like a cake recipe. I'm not saying it's a wrong path, but it's an incomplete path.
The player/client is on the internet. He won't remember the name of the Bookmaker" he saw while watching the game and goes to search engines looking for a bookmaker to bet on, meanwhile, the company is spending millions of dollars to stamp his name on the team's shirt, but at the time of betting, your "client" is spending his money in another bookmaker. That's when iGaming Media steps in and helps bookmakers.
Have you ever been to a SiGMA event? SiGMA Europe, Africa, Asia or the Americas – which of these four exhibitions would you most likely put on your 2022 agenda?
I have not personally participated in any SiGMA. We created the company in 2019, we made our first media partnership with SiGMA in early 2020, and then the pandemic came. But we will be in Toronto with a stand and Malta at the end of the year.
Tell us a little about yourself – after all, business is done with people, not just companies! Your hobbies, favorite book, favorite quote, if you like games, etc.
I am a journalist turned entrepreneur. I work and do what I love, maybe that's why business is booming. As a Brazilian citizen, I love watching and playing football with my 11 year old son. I'm married and I live in São Paulo.
In my spare time I like to play video games and I'm reading two books: "Living on the Edge", a book about Formula 1 and "Companies built to win" by Jim Collins.