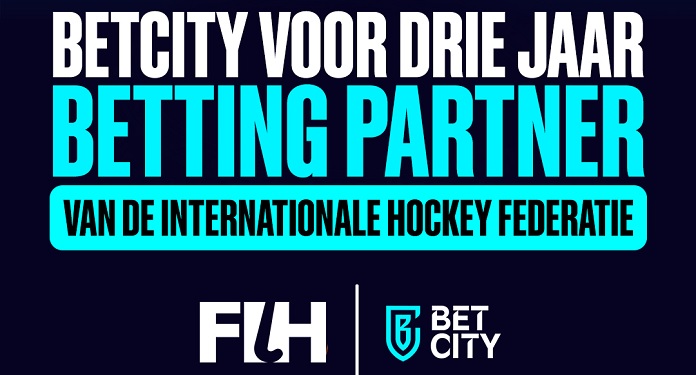 BetCity made history by becoming the first betting partner of the world's governing body of hockey, the International Hockey Federation (FIH).
The Dutch betting company has signed a three-year partnership with the regulatory body. The group will cover the sport's upcoming Women's World Cup as well as the FIH Hockey Pro League seasons in the Netherlands until June 2025.
"As an established, experienced and 100% Dutch provider, BetCity.nl has a great affinity for its products and its market. This is in line with the confidence of its players who, in addition to their passion for casino games, also share a love for hockey and the sport in general.
The BetCity.nl brand will appear for the first time in the FIH Hockey Pro League games that will take place later this month in the city of Nimega, situated in the province of Gelderland,
BetCity CEO Melvin Bostelaar commented: "The Netherlands have been among the best teams in the world in hockey for years. As a 100% Dutch company, we are proud to be affiliated with the FIH and therefore to be visible in our national team's Pro League and Women's Hockey World Cup games."
The partnership between the two groups was facilitated by Sportradar, the official betting and gaming data rights partner of the FIH. "We have been looking to engage with the betting industry for some time, but it was essential for us to do so in an environment of complete trust," said FIH CEO Thierry Weil.
"Thanks to our collaboration with Sportradar, we found in BetCity the ideal partner to open the doors of the hockey betting market. We hope that this unprecedented move for us will generate more similar opportunities in this area in the future", concluded Weil.
About BetCity
BetCity.nl is an online betting and gaming platform. As described on the official website, it is fast, challenging and full of fun and entertainment, but above all: for and by players. The group seeks to entertain players in the best possible way with its sports betting offer, online and live casino.