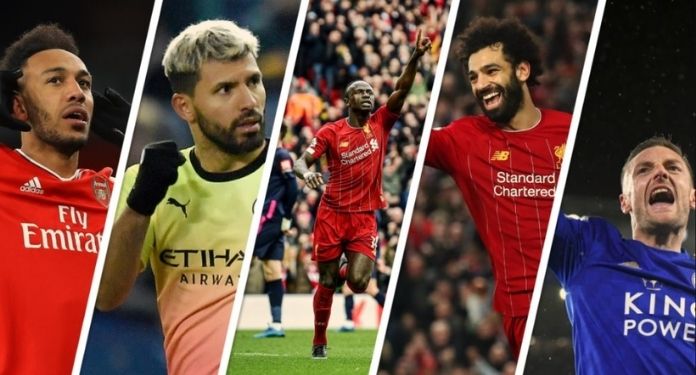 With the Premier League season over, BBC Sport claimed to have been told by anonymous sources that a draft document on UK gaming reform could prevent football clubs from retaining betting brands as their main shirt sponsors.
This documentation has been in the works for some time, and despite delays, it is expected to be published in the near future.
Among other areas of reform, gambling companies are likely to see their relationships with football clubs affected, especially if BBC Sport's recent update turns out to be true.
Half of the Premier League's 20 teams have betting brand logos on their jerseys, and sponsorship represents a considerable source of revenue.
But a ban was recommended by a House of Lords committee in 2020. This committee called on Premier League teams to face a shirt sponsorship ban, but added that clubs in the English Football League Championship, corresponding to the second division, and leagues inferiors should have more time to phase out their bookmaker sponsorships.
The Times newspaper also reported that a ban on sponsorship was in the works, noting that ministers "expect to reach an agreement with Premier League clubs in the next fortnight to remove gaming companies from their jerseys". If clubs do not agree, the government will introduce a ban on betting companies.
However, delays in publishing the documents could mean that clubs have already started negotiating new contracts for next season. The Premier League has previously supported a "self-regulatory approach" which it claims provides "a practical and flexible alternative to legislation or outright ban".
Bookmakers sponsor nine of the 20 Premier League clubs
Bookmakers appear as main sponsors in nine of the 20 clubs that make up the Premier League, the first division of the English football league, in the 2021-2022 season. In other words, 45% of teams have sports betting company advertising featured on their uniforms.
According to a report by the specialized portal Palco23, the clubs that had the bookmakers as main sponsors in this period are Burnley (SpreadEx), Crystal Palace (W88), Leeds United (Sbobet), Newcastle United (Fun88), Southampton ( Sportsbet), West Ham United (Betway), Wolverhampton Wanderers (ManBetX) and two of those who have moved up this season, Brentford (Hollywoodbets) and Watford (Stake).
If BBC Sport's claim is true, the clubs above will have a big impact on their revenue and will have to look to other brands to achieve satisfactory income.