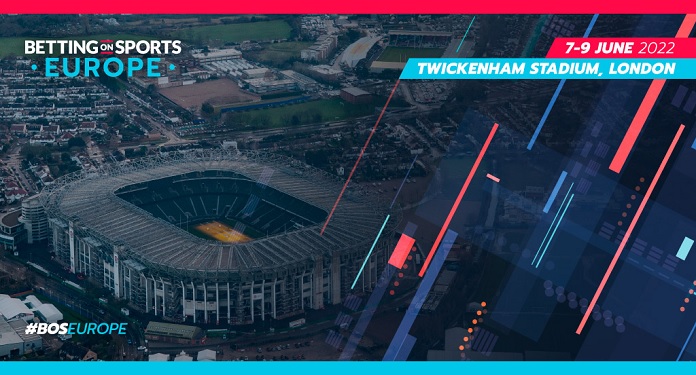 Betting on Sports Europe 2022 will take place from the 7th to the 9th of June in London, England. There, the main executives of international sports betting operators will meet and the preparations for the World Cup in Qatar will be a fundamental part of the event. In addition, new legislation, different sports and even eSports betting will be discussed.
This year, the event will be held at Twickenham Stadium, the home of English rugby, rather than the originally advertised Stamford Bridge. The venue has a capacity for 82,000 people, as well as adequate conference facilities.
More than 200 senior executives and experts will attend the convention and address an agenda that examines the opportunities ahead as well as long-term changes in the industry.
Notable participants include Mathias Dahms, CEO of Merkur Sports & Gaming; Charles Lee, CEO of Kwiff; Jason Trost, CEO of Smarkets; Paris Smith, CEO of Pinnacle; Alexander Martin, CEO of SKS365; and Ian Turnbull, Executive Vice President of Betting and Gaming for the DAZN Group.
Agenda topics include the FIFA World Cup in November and how bookmakers, marketers and cybersecurity experts are gearing up for a period of high user demand. A conference entitled "Road to Qatar" will be held with the participation of experts from renowned operators such as Paddy Power, Entain, BetVictor, Smarkets and Virgin Bet.
Football will not be the only theme of Betting on Sports Europe 2022
But football will not be the only theme of Betting on Sports Europe 2022, there will also be content on the future of betting on horse racing, golf and basketball. The event will also include key advances in markets such as the UK, Sweden and Germany, as well as the latest in player integrity, sponsorship and protection.
There will also be a full day dedicated to the eSports betting sector, where the focus will be on explaining how operators can approach this market and reach the different demographic groups it attracts.
Rasmus Sojmark, founder and CEO of the event's organizer, SBC, assured that "2022 is a great year for the sports betting industry, with a schedule full of sporting events and the possibility of regulatory changes in some key markets".
In addition, Sojmark confirmed that it will be a key meeting for everyone interested in making the "World Cup a success" for their business. He also assured that they will be able to benefit from knowledge about the latest technology, changes in regulation and how this will impact companies and the rationalization of a sports betting offer.
Throughout Betting on Sports Europe 2022 there will be not only conference space, but also an exhibition where 30 suppliers will present their latest products and services. And, networking events included in the all-access pass will be offered.