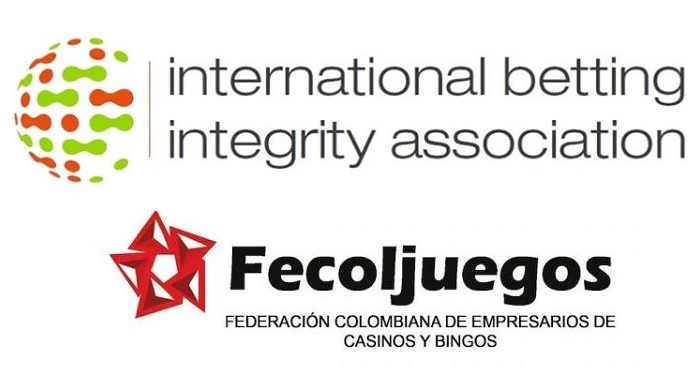 Colombia has become a reference for many future markets in the gambling sector, not only for being the first to present favorable regulations for operators, the government and local health, but also for advancing in aspects that improve and protect te gams from external threats..
In mid-March, the International Betting Integrity Association (IBIA), an international entity focused on the integrity of the game, and Fecoljuegos, which represents entrepreneurs in the Colombian industry, signed a Memorandum of Understanding to work on projects and initiatives aimed at improving integrity in the local betting industry.
In a conversation with SBC Leaders, Silvia Paleari, director of Public Affairs at IBIA, assured that the agreement arose from the need for the two associations to continue discussions on what more can be done to combat the manipulation of results, and specifically what regulated the sports betting operators can do to avoid being defrauded.
"We realized that our associations had similar goals on these issues, so it was a natural step to create a formal association with Fecoljuegos," said Paleari.
In addition to being the first Latin American nation to regulate the online industry, Colombia was also the first to start talking about protecting sports competitions. In 2020, thanks to the work of Fecoljuegos, the National Committee for the Prevention of Manipulation of Sports Competitions was created, with the aim of imposing the topic on the agenda and creating activities with several of the most relevant actors to combat match-fixing.
Again, once Latin American countries become interested in regulating the online gambling industry, they will almost certainly turn to Colombia's example to adopt some initiatives. "Despite the debate over the integrity of sports betting in Colombia, some provisions are still lacking and this is an area that we, together with Fecoljuegos, would like to focus on," said Paleari.
Some of the objectives of this association, according to the president of Fecoljuegos, Evert Montero Cárdenas, will be to structure a cooperation plan with other market players such as sports federations, teams and others, so that training, exchange of information and identification of warning signs, help betting companies to provide a healthy and transparent entertainment service to the user.
In addition, Fecoljuegos sees it as an opportunity to continue working on the Cooperation Agreement signed with DIMAYOR, the main Colombian football division, and to improve the Declaration of Integrity in Sports Betting, created jointly with the Minister of Sport, the Colombian Olympic Committee (COC), Coljuegos, DIMAYOR, Colombian Football Federation, Colombian Paralympic Committee and Colombian Association of Professional Football Players (Acolcutpro).
Importance of IBIA in helping the Colombian market to face more serious situations in the sports betting sector
A recent study by H2 Gambling Capital called 'An Optimum Betting Market' noted that sports betting integrity protocols are one of the ten key aspects of a well-regulated betting market.
"We see that our association can provide support and guidance to local sector stakeholders, such as the Colombian regulator, to implement integrity provisions, as collaboration is at the heart of everything we do," Paleari said.
On the other hand, the director of IBIA commented that one of the determining points will be the inclusion of the provisions in the legislation, and mentioned that licensed operators are part of a monitoring body as something mandatory.
In addition, he pointed out that this is already happening in markets that have recently passed laws, such as Germany, the Netherlands, Ontario and some US states. "We see a specific trend in these legislations where the integrity of sports betting is becoming an important part of modern gambling laws," he added.
And clarified: "Our association supports the goals of the National Committee's agenda and, in particular, the criminalization of match-fixing, the creation of a protocol for exchanging information and promoting the education of sportsmen about the threats of those who seek to manipulate competitions. This is all in line with what our association has done over the years".
The president of Fecoljuegos considers it important to achieve a good relationship between sports betting operators and tennis tournament organizers, since "in the face of fraud or conduct that threatens the integrity of the results of sports competitions, we are all affected, because the credibility of sports results and bookmakers is violated".
The advantage of maintaining a good connection between sports event organizers, clubs and bookmakers
According to Paleari, gambling and betting operators are the first to want to adopt and implement measures to avoid being exposed to fraud: "Any initiative that allows them to take control and improve their reputation is correct and valuable, which is why we continue to to implement actions lead to this."
Likewise, sports and sports betting have a symbiotic relationship, and the United States may be the latest and greatest example of this. Since PASPA was repealed in 2018, since then there has been a gradual shift, particularly in elite sport. A study by the American Gaming Association (AGA) suggests that the top four sports leagues can earn $4.2 billion from legal betting.
On the other hand, IBIA believes it can be learned from Europe's example that sponsorship deals can go far beyond having a logo on a shirt, and many include athlete education and integrity programs.
This is the case of the Unibet brand, from Kindred, main sponsor of Sweden's most important league, Allsvenskan, where it has a Sustainability Project that includes education to prevent manipulation of results and promote player safety, thus contributing to society and the digital development.
In the case of Bwin's sponsorship of the German Football Association, there are also prevention programmes. "However, given the recent discussions about banning sponsorship, it appears that this is a lesson that European regulators have forgotten," Paleari said.
"Sport as an educational, cultural and social transformation tool must be protected from improper practices, which is why from the gaming sector we always seek to generate synergies between stakeholders to combat some type of scourge that can distort its image", said Montero Cardenas.
When asked how different organizations and associations can protect the integrity of sport and whether important regulation such as the Colombian one can help make the sector more transparent, the IBIA director said that all parties, including bookmakers, play a role. to ensure that the principles of the sport are not violated.
The creation of the IBIA responds to the need for the matches on which betting is offered to be free from corruption and manipulation. "However, corruption in sport is a global phenomenon and needs a global approach. Therefore, collaboration is needed at all levels, regionally, nationally and internationally, from all parties involved in sport such as athletes, sports regulatory bodies, regulators, sports betting operators, data providers, police and enforcement bodies." said Paleari.
Initiatives to curb the match-fixing
For example, IBIA released the IBIA Data Standards to certify data integrity across the entire sports betting supply chain. Sportradar earned Data Standards recognition in 2021, while Stats Perform secured it for the second year in a row in January.
Paleari also highlighted initiatives such as the Colombian National Platform, which helps to advance the dialogue by bringing together all stakeholders, and the IBIA Education Ambassador Program, to share best practices and rules with athletes and regulators, in jurisdictions where there are no educational programs or are at an early stage.
"Education, identification of unsportsmanlike conduct and irregular betting, in addition to cooperation in the transfer of information, are some of the actions that we see must be adopted jointly by the different actors", said Montero Cárdenas.
The president of Fecoljuegos highlighted that the bookmakers that operate legally in Colombia have the technological infrastructure and human talent that allow them to identify and analyze risks in a timely manner to prevent irregular practices.
"Colombia is a leader in the regulation of online sports betting in the region and we believe that after almost six years of regulation, some adjustments must be made to punish fraudulent behavior by bettors, because today there is a space that must be closed by the State to discourage them. them", he concluded.