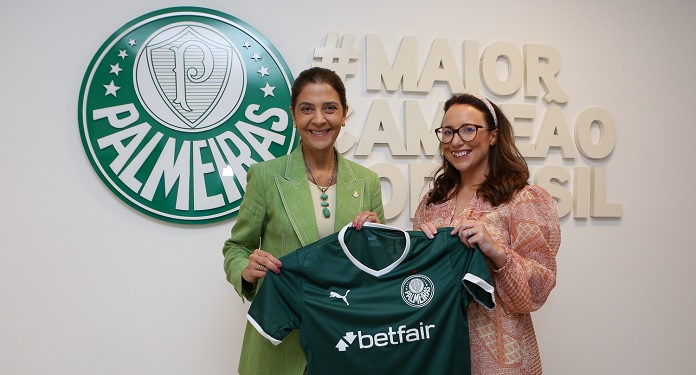 Last Saturday, the 14th, Palmeiras and Betfair announced a master sponsorship agreement for the club's women's team and sports betting for the next two years. The following day, Rivaldo, the brand's official ambassador, followed the victory of Palestrinas over Bragantino, by 2 to 1, in a round valid for the Brazilian Women's A1.
The five-time world champion and idol of the Palmeiras fans also visited the Football Academy (the team's training center) to interact with the current squad and the coaching staff led by Abel Ferreira. Rivaldo also participated in a video with the president of Verdão, Leila Pereira, on the eve of the official announcement of the partnership between Betfair and Palmeiras.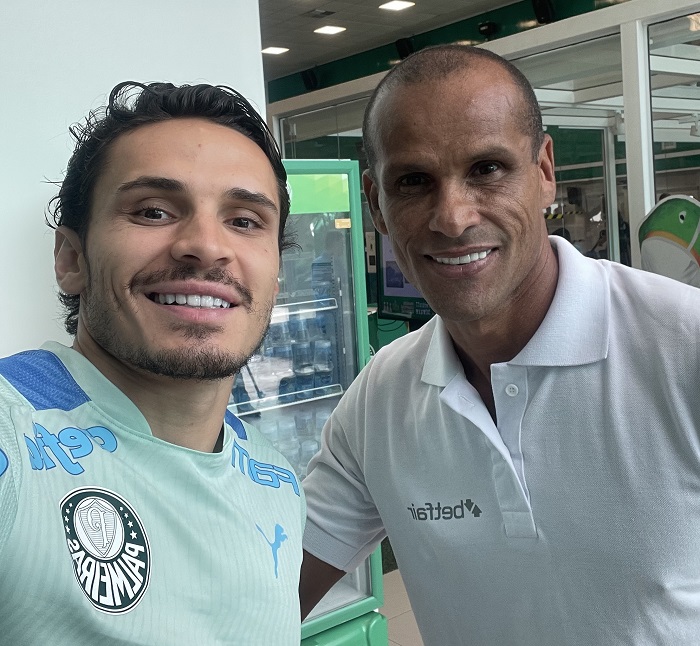 Betfair International Marketing Director is received by the president of Palmeiras
Kimberley Daly, Marketing Director at Betfair International, was also received at the São Paulo team and met with Leila Pereira. "With this agreement, which will initially last for two years, our women's football will be even stronger and will continue to fight for all titles, just like our three-time champion men's team in America", declared the current president of the club.
Kimberley Daly also explained what led the betting company to sponsor the women's team alviverde. "The partnership with Palmeiras is something we're super excited about. It's very important for Betfair to find a club that gave the right league, that we have the same values. And in the case of Palmeiras, I know we found it."
"I am passionate about women in sport. It was a source of great pride to see the Betfair brand on the women's team shirt, to be the sponsor when they won the game. I am very excited and looking forward to having a very successful partnership with Palmeiras. And it was amazing to be able to bring Rivaldo, one of our first brand ambassadors, to meet the players and bring them all together", he added.
It should be noted that the contract signed provides for the inclusion of Betfair in all official digital content exclusive to Verdão in women's and men's football.
The agreement, which is among the largest in Brazil in women's football, involves an unprecedented and pioneering delivery of digital items on all platforms of the São Paulo club, providing even more entertainment to fans over 18 years of age through sports betting, whether they are in the stadium or in their homes.