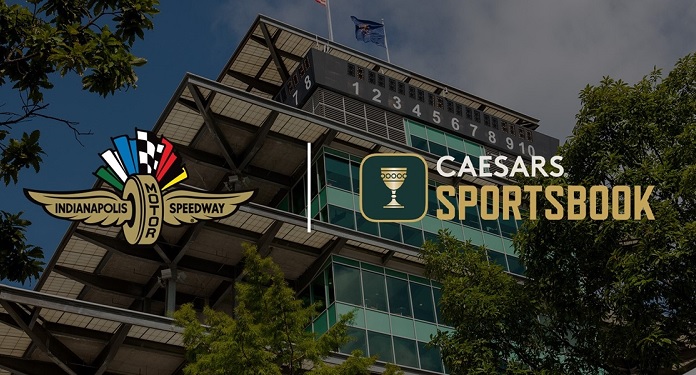 Caesars Sportsbook is the new Official Sports Betting Partner of the Indy 500 and Indianapolis Motor Speedway (IMS).
The partnership sees Caesars Sportsbook become a sponsor of the remaining IMS races on the 2022 calendar, which began with the GMR Grand Prix on May 14 and included the opening of Caesars Sportsbook Lounge at Pagoda Plaza.
Caesars now has access to Indianapolis Motor Speedway logos, brands, digital and social media assets, and a variety of VIP experiences exclusive to its IMS users, available through the group's rewards program.
"The Indianapolis Motor Speedway and Indy 500 are iconic American sporting traditions," said Eric Hession, co-president of Caesars Digital. "Partnering with one of racing's most iconic venues and 'The Greatest Show in Racing' offers our customers unique experiences through the Caesars rewards program."
"This will be an impactful partnership for us that builds on our commitment to the state of Indiana, along with investments in our resorts and the communities they serve," added Hession.
Caesars Sportsbook Offers Promotion to New Players at 106th Indy 500
The deal includes race day support with graphics card placements and advertisements to promote Caesars Sportsbook. And in celebration of the 106th Indy 500, Caesars will offer new players a promotion that involves $106 in free bets.
Indianapolis Motor Speedway President J. Douglas Boles commented, "We are extremely excited to be partnering with Caesars and believe their on-site presence – which is a first at our facility – will give fans a new opportunity to engage with the action track in the Racing Capital of the World".
Boles concluded, "This is another reason to look forward to an epic and historic May at Indianapolis Motor Speedway."