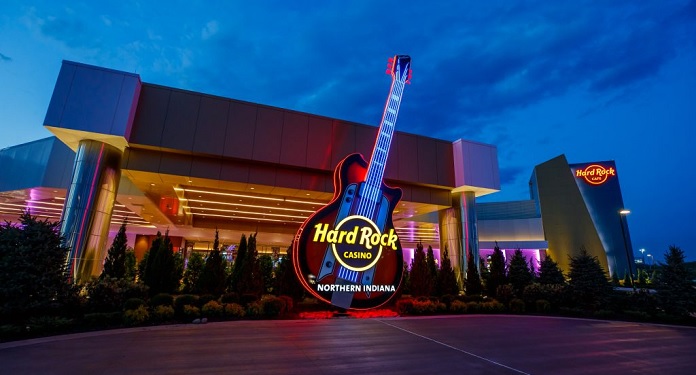 Hard Rock Casino Northern Indiana has expanded its gaming facilities by opening a bookmaker this Wednesday, 11th. The casino has led in physical gaming revenue in Indiana, in the United States, since the beginning of the year, including table games and slot machines.
The operator's new bookmaker will be located at the north end of the casino, adjacent to the Hard Rock Café. Hard Rock Casino Northern Indiana sports betting will include a variety of sports betting options, featuring numerous features and live betting on sporting events.
Sports encompassed in Hard Rock's new sportsbook include tennis, golf, UFC and NASCAR. However, the operator will not offer horse betting. The bookmaker will have a large LED display and food and drinks will be served from the Hard Rock Café.
In addition, the sports betting service will have 25 kiosks that will be open 24/7. Players can place bets using these kiosks, among other available services.
Speaking about the operator's new bookmaker, Hard Rock Casino Northern Indiana President Matt Schuffert said: "I am very excited to finally announce the opening of the bookmaker as a great addition to our other gaming amenities. And I would especially like to thank all the employees who worked so hard to bring this project to fruition."
Hard Rock Casino started activities in May 2021
The Hard Rock Casino in Northern Indiana has only been in operation for a year, opening May 14, 2021. The $300 million venue features over 1,600 slots and 80 table games, totaling over 2,100 game positions.
Elsewhere, Hard Rock International recently partnered with the Oracle Red Bull Racing team ahead of the 2022 Formula 1 season's Miami Grand Prix.