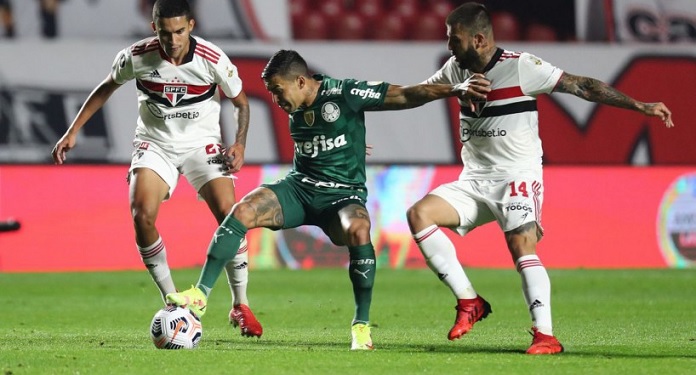 As a way of protecting the brand and the data it generates throughout the year, the São Paulo Football Federation (FPF) informed that the bookmakers 1xbet, Sportingbet, Betmotion have secured the official data rights of the Campeonato Paulista 2022. The rights have been acquired. together with Stats Perform, official partner of the São Paulo entity that has the exclusivity in the commercialization of these products.
The agreement that grants exclusive marketing rights to information on championships promoted by the São Paulo Football Federation to Stats Perform was announced in January. From then on, it became prohibited for other players to generate data about the tournaments.
FPF also partnered with Stats Perform
According to MKT Esportivo, the exclusivity in capturing and transferring data to betting sites was a partnership that started in the first round of this year's State Championship and conducted by LiveMode, a partner of the Paulista Federation regarding all exhibition and commercial rights. The intermediation was handled by Zeus Sports Marketing (ZSM), a media company based in Singapore and London, which collaborates with Stats Perform.
Since the beginning of the first division of the Paulista Championship, the Federation has increased monitoring actions aimed at identifying and inhibiting the illegal marketing of betting data. The platforms responsible for offering sports betting to fans have already been informed about the rules and measures that will be taken in case of infringement of the rights of the state entity.
The contract, still a pioneer in the national territory, should extend for the next four years and follows a consolidated trend in the United States and Europe in the main championships on the planet, such as the NBA, NFL and English Championship. The Paulista Federation and LiveMode delved into the best practices of these leagues and, in partnership with Stats Perform, are already applying these concepts in the FPF championships.
Paulista Championship Finals
This Wednesday, 30, the first game of the Paulista Championship final takes place at the Morumbi stadium, between São Paulo and Palmeiras. The decisive match is scheduled for Sunday, April 2, at Allianz Parque. The teams re-edit last year's final, won by Tricolor Paulista.