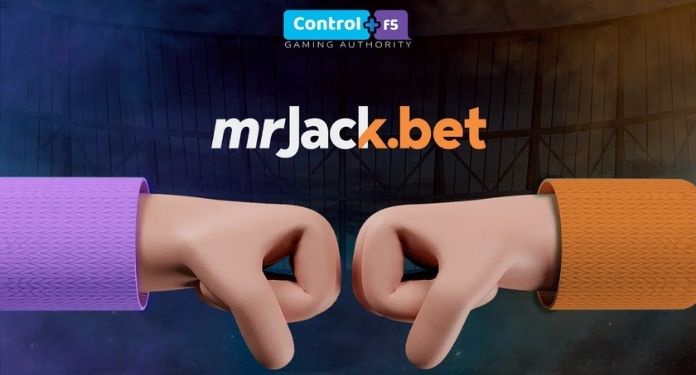 MrJack.bet, Control+F5's newest customer, was developed to meet the needs of the Brazilian betting market with excellence, directing its product to the real demands of the country's customers.
Matheus Butzke, head of business, comments on how the house came about: "MrJack.bet identified that the gaming market around here was almost dominated by players that did not treat or pay due attention to Brazilian users and their particularities. , we are focused on, above all, offering an experience of total excellence and end-to-end satisfaction in our operation.
"This ranges from a simple and uncomplicated registration process to an easy, enjoyable and fun experience on our site," adds Butzke.
Butzke also talks about another MrJack.bet differentiator: "We are very passionate about respecting our customers and their resources. We are pioneers in the system of instant withdrawals via PIX without bureaucracy, providing a feeling of complete freedom and autonomy to our players.
"We believe that the experience on our platform will be our greatest ally in customer loyalty, not rollovers or any other system lock", says the brand's Head of Business.
Learn more about MrJack.bet
The site has numerous options in sports betting. The user finds on MrJack.bet the best championships from the most important leagues in the world in sports such as: football, tennis, basketball, volleyball, American football, MMA, eSports, and much more.
The bookmaker also offers several promotions and bonuses, as well as very competitive odds. MrJack.bet offers a unique and agile experience, being fully regulated and licensed.
About the partnership with Control+F5, Matheus Butzke comments: "We are very happy to start working with Control+F5. We believe that it will be very beneficial for MrJack.bet to have the expertise of Control's professionals, as we are a company that has a solid commitment to our customers".
"For all that, I believe it will be a very positive experience for both parties", concludes Butzke.
About Control+F5
Control+F5 offers an innovative 360° solution to serve operators in the gaming sector interested in entering the promising Brazilian market. The company plans and develops the entire operation for national and international companies to operate in the country.
The group provides solutions in the areas of 360º Marketing, Customer Service, KYC Compliance, Software Development, Market Consulting, Human Resources, Legal Advice, Administration and Accounting.