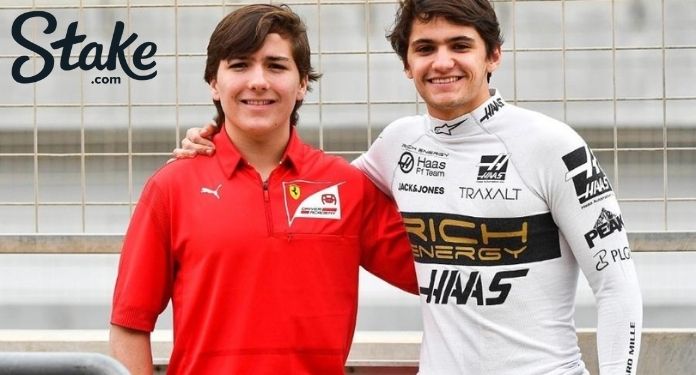 Stake.com has signed a partnership agreement with brothers Pietro and Enzo Fittipaldi ahead of the start of the next Formula 1 season.
Pietro, the Haas F1 driver, and Enzo, the driver for the Charouz F2 Racing team, have become Stake.com's Brazilian representatives for the 2022 season, adding to the growing list of sports stars linked to the betting brand.
Making his F1 debut in 2020 after replacing the injured Roman Grosjean, Pietro fulfilled his role as a Haas F1 Team reserve with a successful season in the 2021 IndyCar Series, competing in both Texas and the Indy500.
Under the deal, Pietro will offer F1 fans a "single analysis" of each race throughout the season, share the vision via a monthly Twitch stream and take fans behind the scenes throughout the campaign with exclusive content across all seasons. Stake.com's social media profiles.
Speaking about the partnership, Pietro Fittipaldi said: "It's a real honor for me to be joining Stake.com's all-star sports team and becoming their first F1 representative."
"We will take the fans behind the scenes and share my racing experiences as we all prepare for another epic Formula 1 season," adds Pietro.
Likewise, Enzo will co-host regular Twitch channels, providing his own analysis and insight into the F1 season.
Enzo Fittipaldi commented: "Working with Stake.com is an incredible opportunity for my brother and I to share our passion for motorsport with our fans."
"We're just as competitive off the track as we are on it, so we're looking to have a lot of fun, especially on Twitch as we celebrate the best of F1 and F2 throughout the season."
A great opportunity for Stake.com
The deal marks Stake.com's first partnership with F1 drivers and adds even more to the brand's growing list of sporting star partners.
Other sporting figures affiliated with the brand include former football player Sergio Aguero, UFC fighters Francis Ngannou and Israel Adesanya and English football team Watford FC.
Dominic Rae, Sponsorship Manager at Stake.com, said: "We are delighted to welcome Pietro and Enzo Fittipaldi to the team at Stake.com. They are two of the most exciting young drivers and come from a family steeped in F1 history."
"We look forward to working with them on a series of content initiatives over the coming months to bring all the drama of this season's championship to life for F1 fans in Brazil and beyond," concludes Rae.