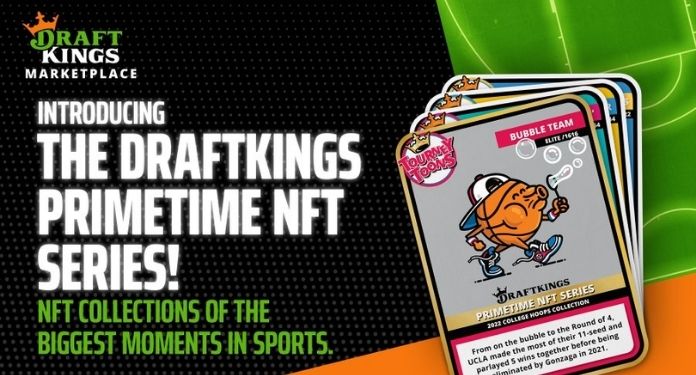 DraftKings continues its commitment to a digital future by launching 'Primetime NFT', a collection of virtual assets to celebrate the biggest sporting events from around the world.
The collection is released in conjunction with the upcoming NCAA Division 1 Men's Basketball Tournament known as 'March Madness', and DraftKings is introducing eight NFT collectibles to mark the occasion.
These collectibles will be branded as the 'College Hoops 2022' collection, with their releases scheduled for key moments throughout the corresponding tournament.
Matt Kalish, Co-Founder and President of DraftKings North America, commented, "DraftKings is already deeply into the sport's greatest moments, and the new NFT Primetime Collection will further drive engagement while also offering rewards that bridge our game offerings".
"Few moments on the sporting calendar can match the excitement and spectacle of the March Madness tournament, which is why we've chosen this month-long event to kick off this new collection of digital collectibles."
DraftKings will also release a ninth commemorative NFT for collectors who purchase the complete set, which will give them priority access to the next Primetime NFT release, due later this year.
With every NFT purchase, collectors will receive DK Dollars, which can be used in exchange for free gameplay across the entire DraftKings portfolio. This is known as an NFT utility; one that offers additional benefits along with the asset itself.
DraftKings is expected to launch future editions of Primetime NFT, focused on other global sporting events. With each new collection, a unique edition of each collectible will be auctioned off to fans on the newly launched Marketplace DraftKings.
This marks DraftKings' latest initiative related to the Web3 movement. In recent weeks, the operator has become one of the first enterprise partners of the Polygon blockchain, helping to validate transactions in exchange for crypto-based rewards.