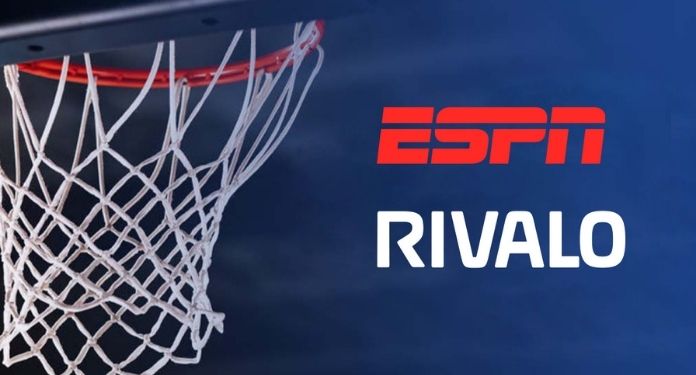 Leading sports betting company, Rivalo, has entered into a partnership with ESPN channels and will have its commercials aired during breaks in the network's main live basketball games.
The deal includes more than 140 basketball games on Disney's sports channels between February and December 2022. As a result, the leader in the global sports betting market will significantly increase its exposure to an audience passionate about sports.
According to Guilherme Bucchi, Acquisition Manager Brazil at Rivalo, the officialization of this partnership with ESPN channels will contribute to the consolidation of the betting company's strategic plans in the market in 2022.
"ESPN has always been a reference in broadcasts and sports content, we are very pleased with the beginning of this partnership, I hope it will last for many years", he commented. For him, this is an important step towards strengthening the brand in one of the most watched sports in the country.
The relevant audience of ESPN channels was another decisive factor in closing the deal: "Basketball is in the Top 3 most watched and bet sports in Brazil, so having our brand in the breaks of ESPN's main basketball broadcast is a big step towards consolidation of the Rivalo brand nationally", he concluded.
For the director of DASP (Disney Adsales and Partnerships), Giselle Ghinsberg, this arrival of bookmakers in Brazil tends to grow more and more: "A trend around the world, sports betting has been growing at an impressive rate in Brazil. We follow the evolution of this segment closely and we are attentive to the rapid changes in the sector".
Giselle also mentioned the importance of the partnership with Rivalo: "In a highly competitive market, adjusted to the reality of the country, we need to have discretion and responsibility, which makes Rivalo an important partner for our business. With strict criteria, we are confident that this offer will add to ESPN's sports grid in Brazil," he concluded.
About Rivalo
Rivalo's betting system is operated by Matchserv Solutions NV, a company founded under the laws of the government of Curaçao.
The betting company, market leader and present in Brazil since 2015, has been increasingly consolidating in Brazil, seeking to expand opportunities and bring Brazilian fans closer to the betting world.
The bookmaker offers opportunities in major sports such as football, tennis, basketball, volleyball, Formula 1 and more.