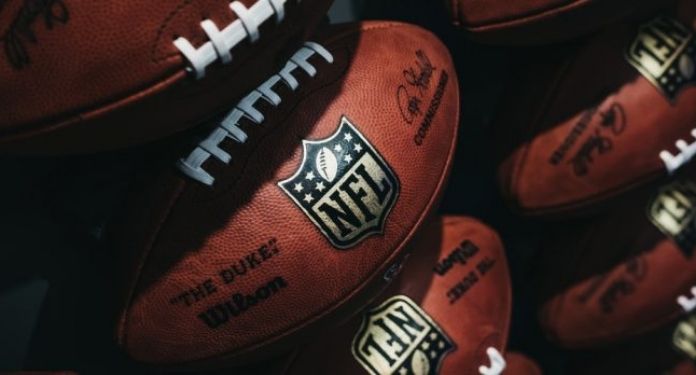 The National Football League (NFL) has suspended Atlanta Falcons wide receiver Calvin Ridley for betting on NFL games during the 2021 season.
In a statement, the league said: "The activity took place over a five-day period in late November 2021 while Ridley was not with the team and was away from the club's premises on the non-football related illness/injury list." .
A league investigation turned up no evidence that any inside information was used or that any NFL game was compromised in any way. No evidence was found that Ridley's coaches, employees, teammates or other players were aware of the betting activity.
After the suspension was announced, Ridley provided more information in a series of tweets, stating that he bet $1,500 in total and that "I have no gaming issues".
Ridley added that he couldn't even watch football when he placed bets, saying "I know I was wrong but I'm getting a 1 year suspension".
League Commissioner Roger Goodell said in a letter to Ridley notifying him of his suspension:
According to a PFT report, the NFL regularly warns its players not to participate in gambling games as they are prohibited from playing in NFL games.
In an email to the PFT, NFL Spokesperson Brian McCarthy shared specific information about NFL betting and other sports from the league's player handbook.
In terms of league betting: "All NFL personnel are prohibited from placing, soliciting or facilitating any bet, whether directly or through a third party, on any NFL game, practice or other event. This includes betting on the outcome of the game, statistics, scores, performance of any individual participant, or any other type of 'proposed bet'".
With respect to betting on other sports: "All non-player NFL personnel are prohibited from placing, soliciting or facilitating bets on any other professional (e.g. NBA, MLB, NHL, PGA, USTA, MLS), college ( e.g. NCAA basketball), international (e.g. World Baseball Classic, World Cup), or Olympic sports competition, tournament or event".
NFL sports betting and its consequences
Violations are "decided by the Commissioner or his designee on a case-by-case basis", and those that "constitute conduct harmful to the League and will subject the club and/or person(s) involved to appropriate disciplinary action by the Commissioner".
Disciplinary actions can include "severe penalties up to and including a fine, termination and/or banishment from the NFL for life."
Ridley may apply for reinstatement on or after February 15, 2023. Pursuant to the NFL-NFLPA Collective Bargaining Agreement, Ridley may appeal his suspension by filing notice within three days. It is unknown whether he appealed his punishment.
Ridley is the second NFL player to be suspended for making sports betting on games since 2018. In 2019, Josh Shaw was suspended from the Arizona Cardinals defense after the NFL learned that he bet on games while on the injured reserve.