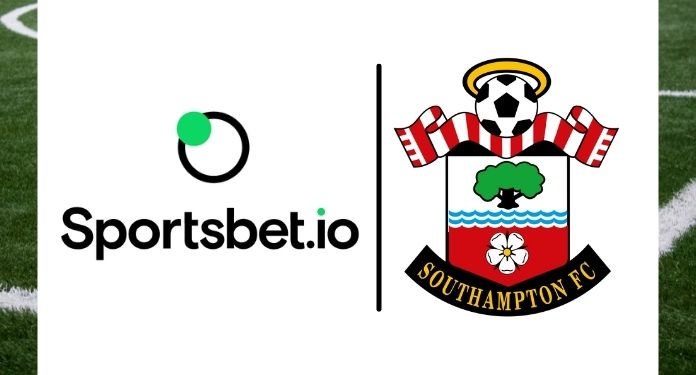 Southampton Football Club has collaborated with its main betting partner Sportsbet.io for the launch of its first fan campaign 'Bitcoin Hunt'. The campaign will be available to Saints fans as well as the local community in celebration of their ongoing partnership with Sportsbet.io.
The 'Bitcoin Hunt' will officially launch ahead of the game against Norwich this Wednesday 23 February, offering participants the chance to win a Bitcoin, which this year was worth between £25,000 ($34,000) and £35,000 ($47,500).
There will be multiple rounds of the game, each with the aim of adding new elements to the participant experience. This will include in-person QR code hunts, social media tasks and quizzes on the history of Southampton Football Club.
In addition, fans will also have the opportunity to collect limited-edition QR cards and participate in the live final on Saturday, April 30, during the home game against Crystal Palace.
Bitcoin Hunt steps
More specifically, in the first round, participants will search for QR codes throughout the city and in the stadium; these will lead to a website to enter the competition.
Round two starts on Monday 14th March and involves completing blockchain-style puzzles using historic Southampton jerseys.
The third round starts on Monday, April 4th. During this week, participants will have to answer a series of questions and keep an eye on the football club's social media channels to find a hidden Bitcoin.
In conclusion, the lucky winner will be chosen at random from those who have successfully completed all three rounds.
A successful partnership for Sportsbet.io
Charles Read, Head of Partnership Marketing at Southampton Football Club, said: "We are incredibly excited about the launch of Sportsbet's Bitcoin Hunt competition."
"We believe this is the first competition of its kind and the first time a Football Club has given fans the chance to win a Bitcoin, which was worth between £25k-35k in 2022. We hope everyone enjoys participating in the innovative competition." concluded Read.
Joe McCallum, Director of Sportsbet, added: "The new campaign is an innovative way for Sportsbet and Southampton Football Club to enhance our partnership."
"This will help everyone understand the world of Bitcoin and Blockchain technology in a secure environment. It is a key part of our strategic vision to educate the world at large about cryptocurrencies and dispel the myths while bringing it into our lives." everyday life," McCallum concluded.