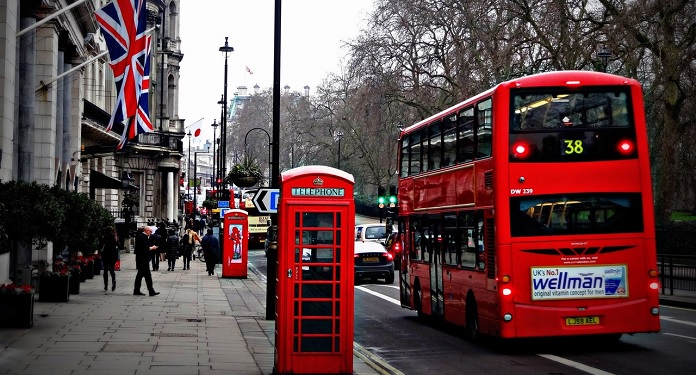 A Gambling Commission survey suggests that British perceptions of gambling are improving for the first time after a long period of worsening public opinion. The statistics come from the Gambling Commission's quarterly telephone survey, which assesses the gambling industry, perceptions and damage rates.
The regulator noted that the December 2021 edition, which had 4,021 people surveyed, marked the first time responses had suggested statistically significant year-over-year improvements in attitudes toward gambling since the polls began in 2016.
However, while attitudes have softened compared to December 2020, the majority of the population continued to express anti-gaming sentiments. For example, as of December 2020, 63.4% of respondents said that "gambling should be discouraged". However, in the 2021 edition, this total had dropped to 58.9%.
Likewise, the share of the population that agreed that gambling was "dangerous to family life" dropped from 74.5% to 69.9%, the lowest total among the five surveys carried out by the regulator. In addition, the number of people who said that "most who gamble do so sensibly" also hit a new high of 40.2%.
In other statements about attitudes towards gambling, such as "there are many opportunities to play games these days" or "gambling enlivens life", a greater number of people expressed positive attitudes towards gambling in 2021 compared to 2020. But , there was not enough change to be considered significant.
The same happened with the phrase that "the game is fair and can be trusted" when looking at the entire population. However, among punters specifically, the share that agreed with this phrase rose from 31.9% to 36.2%.
42.6% claimed to have played in the four weeks prior to the survey
Overall, 42.6% of the population – or 1,713 people in total – said they had played in the four weeks prior to the survey. This was roughly in line with the 2020 total of 42%, but well below the pre-pandemic figure of 47.2%.
When excluding the Loteria Nacional, 28.6% of the population had gambled, which again was around the 2020 level but below 2019. Play rates – including or excluding the Loteria Nacional – were virtually flat relative to to 2020 for men and women and across all age groups.
The share of the population that played online last year was 25.3%, which was not a statistically significant increase from 2020, but was significantly higher than the 21.1% recorded in 2019.
Looking at specific types of games, Loteria Nacional draws remained by far the most popular form of game, with 26.3% participating. However, the brand's main Lotto draw experienced a significant decline in the game, with EuroMillions becoming a more popular game.
Another 13% bought tickets for a charity lottery draw, while 7.3% played scratch cards. There has been a notable increase in land-based slots gambling, from 1.3% of the population to 2%, with increases recorded in bars, gaming rooms and casinos.
Fall in certain aspects of the game
However, there has been a sharp drop in the use of virtual gaming machines at bookmakers such as Fixed Odds Betting Terminals (FOBTs), with just 0.2% of people saying they have used these machines. In 2019, the UK government introduced a change limiting maximum bets on these machines to just £2.
Online slots and instant win games declined, with 3.2% of respondents playing the games, and the vast majority of that total came from National Lottery instant win games. Also on the decline was online casino gaming, from 1.1% of people playing to 0.6%.
Sports betting remained stable, with 5.3% of the population claiming to have bet on sports. Among those who played in the last four weeks, more people said they played infrequently, with 18.1% of players saying they played less than once a month and the majority did so.
The survey also asked a series of questions to determine the level of game-related damage in the population. The low levels of damage recorded for the first time earlier this year have been maintained.
The share of people designated as "problem gamblers" – based on individuals' Gambling Severity Index scores – remained at 0.3%. The percentage of moderate risk players, with a score of two or three, was 0.8% and those classified as low risk – with a score of one – was 1.9%.
Analysis by the CEO of BGC
Betting and Gaming Council (BGC) Chief Executive Michael Dugher said industry initiatives helped keep the rate low. "Our initiatives have included using advertising to promote safer gaming messages and tools such as deposit limits and timeouts, investing more in research and treatment, and introducing strict new rules on VIP schemes."
Dugher added: "One problem player is too many, however, and we are determined to keep the momentum going over the coming months and years. As we continue to make progress on problematic gambling and drive ever higher standards on safer gambling in the regulated sector, it is vital that ministers do nothing that drives people into the unsafe and unregulated online illegal market."
The CEO of BGC further stressed: "You need to prevent customers from being directed to the irregular market with additional restrictions that are cumbersome, intrusive and poorly thought out. Ministers need to listen to the 119,000 people whose jobs depend on the regulated betting industry and the millions of punters who gamble safely and responsibly – not the usual suspects in the anti-gambling lobby who just want to ban things because they don't approve of how millions of people choose to spend their own money. money".
When this decline was first recorded in September 2021, from 0.6% in September 2020, the chairman of the Betting and Gaming Council said the reduction showed his group is making an impact and showed the effects of measures based on evidence to fight the industry.